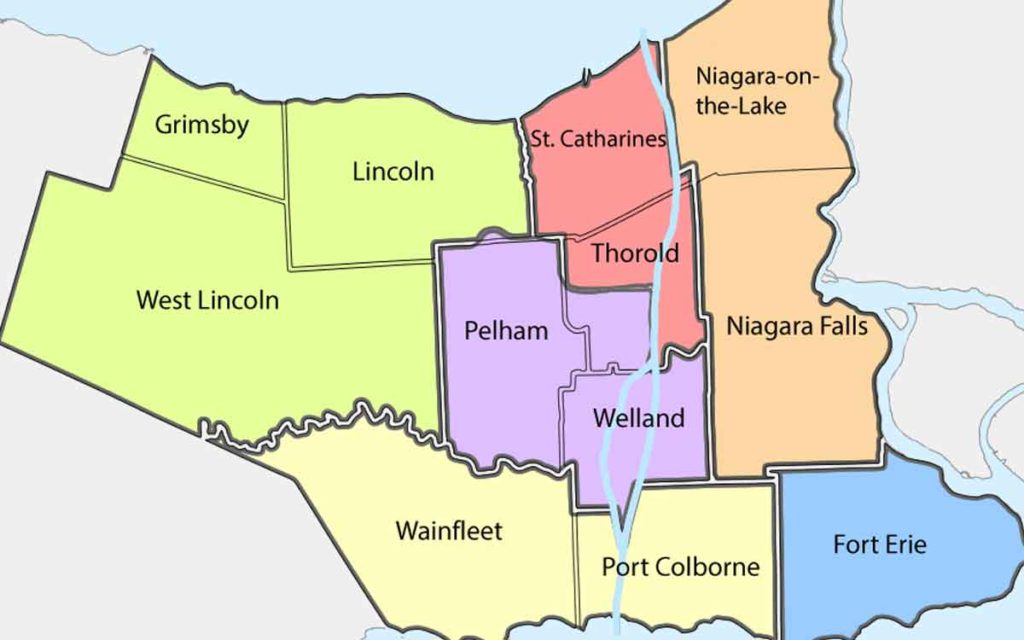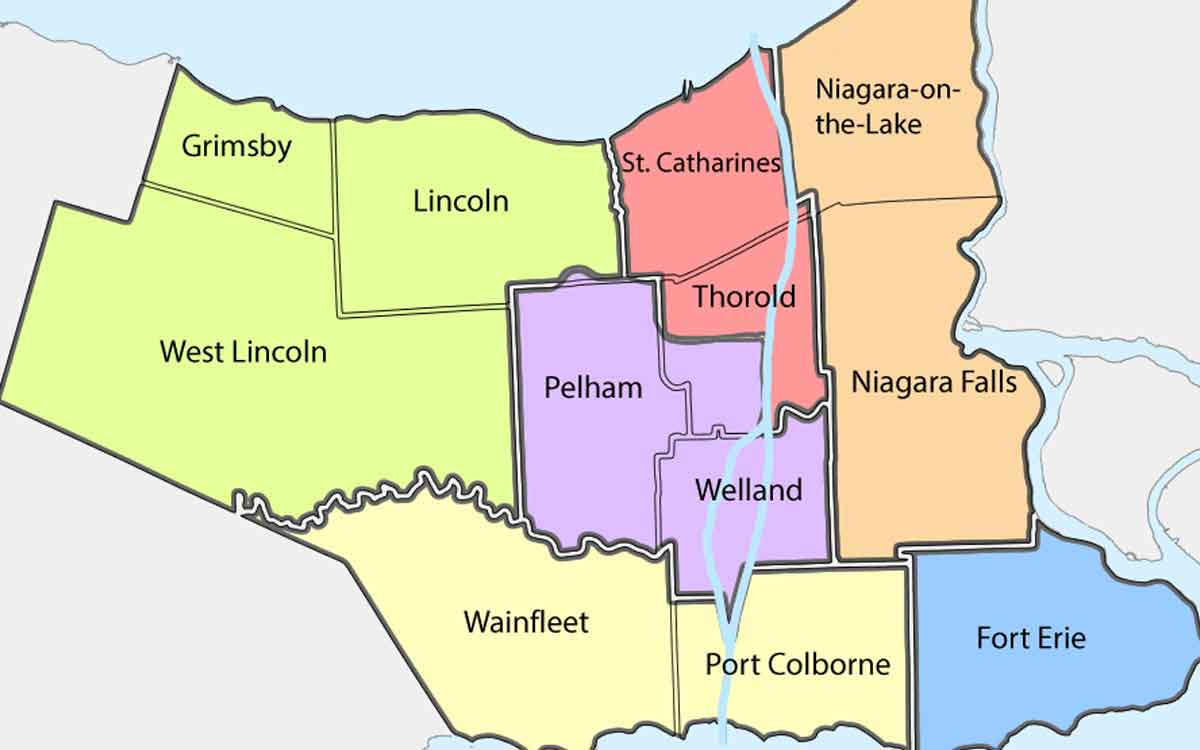 After months of repeating his frustration with the number of municipal politicians in Niagara premier Doug Ford has decided to change nothing when it comes to how the region of Niagara and the way its individual municipalities are governed.
During the summer months there were essentially two camps that surfaced when it came to a favoured new governance structure: a one-city model and a four-city model. Turns out neither group will get their way.
Niagara Falls mayor Jim Diodati who came out in favour of a four-city model which would have seen his municipality join with Fort Erie and Niagara-on-the-Lake said it was a little anti-climatic after all the discussion on the topic over the past several months. "I was hoping for a little bit more, if not forced amalgamation then certainly a reduction in elected officials." Diodati said the reduction in elected officials isn't a cost saving measure but it would help streamline the decision making process for better results. "It's too many cooks in the kitchen is typically how we screw things up here in Niagara. Too many cooks is not a healthy approach," explained the mayor.
While some have argued more politicians means more democracy and easier access for constituents if they have a concern Diodati said he's never heard anyone say, "The solution to the problem is more politicians. Not ever." While the Niagara Falls mayor said he was disappointed nothing is going to happen he did take some solace in the fact that it caused a serious conversation and debate and he's confident something has to and will change eventually. Niagara Falls reduced its council down to eight from 12. "I think all councils should take heed that this is not a dead issue, it's being shelved for now."
Diodati said Niagara should look down the QEW to Hamilton that has about 100,000 more people than all of Niagara and yet governs with just 16 municipal politicians in total compared to 126 municipal politicians in Niagara. "It's obvious we are extremely heavy in that regard."
Fort Erie Mayor Wayne Redekop is one of the municipal leaders who has been very out spoken against any form of amalgamation of Niagara's municipalities. He's said if that was going to be the case than Fort Erie would lobby to stay independent. Redekop told 610 CKTB that Niagara residents should know that municipalities are working together to find efficiencies and savings and that that work will continue.
Regional Chair Jim Bradley said, "I applaud the decision of Minister Steve Clark and the Ministry of Municipal Affairs and Housing for listening to the people of Ontario when making this important decision. We also welcome Minister Clark's commitment to work with municipalities across the province to support locally made decisions regarding the future of governance." Chair Bradley went  on to say, While the issue of governance is of importance, placing the decision-making power for this issue in the hands of locally elected councils allows each community across Ontario to decide what is best for its residents."
The chairman added that Niagara has already been making significant progress on finding efficiencies through closer partnerships and shared resources. Recent examples include movement towards a single public transit authority and joint procurement efforts and shared services. "I trust that these conversations will continue over the course of this term," said the Chair.
Just last week the Mayors of Welland, Thorold, Pelham, Port Colborne and Wainfleet all have signed a Memorandum of Understanding (MOU) to work together on joint purchasing and procurement and shared services initiatives.
Greater Niagara Chamber of Commerce CEO Mishka Balsom said in a statement Friday, "This may be the end of the Government of Ontario's plan to reform Niagara, but it does not have to mean that we close the book on useful reform. The process has shown that there is an appetite and a need for meaningful change and greater efficiency in Niagara, and we hope that local governments will pursue that."
Niagara's only conservative MPP Sam Oosterhoff of west Niagara told The Niagara Independent that the government didn't want to take a top-down approach and tell local municipalities how to govern their cities and towns. Having said that, Oosterhoff added, "I'm a taxpayer in the region as well and I think we all expect our local governments to work smarter and more efficiently."
Oosterhoff said the province is asking local mayors to explore shared services and examine governance structures on their own. The conservatives recently announced funding to help fund municipal and regional governments look at ways to find efficiencies in their operations. Ooserhoff said he has spoken to Minister of Municipal Affairs and housing Steve Clark about the need for changes in Niagara.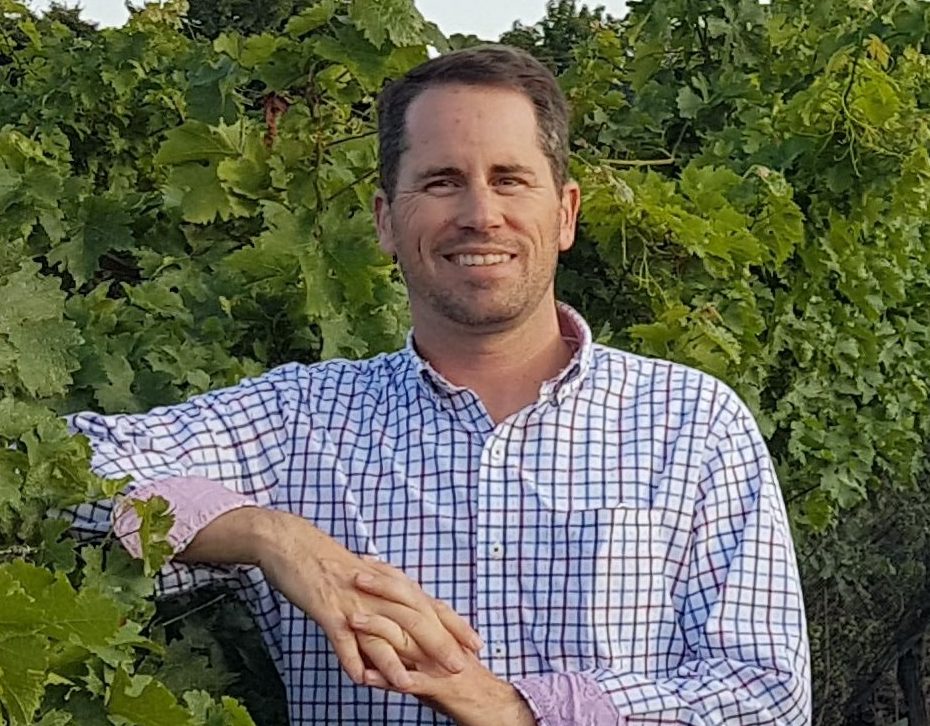 Kevin has spent over two decades as a public relations professional in a variety of sectors including professional sports, the arts, industry and healthcare.  After tiring of the daily commute to Toronto he returned to Niagara and launched The Niagara Independent, an online news source published twice weekly.
He is a graduate of Brock University, Niagara College and the Richard Ivey School of Business. He was named one of Niagara's 40 Under Forty in 2005.
Kevin is most proud of his twin daughters. He is also a triathlete and four-time Ironman finisher.