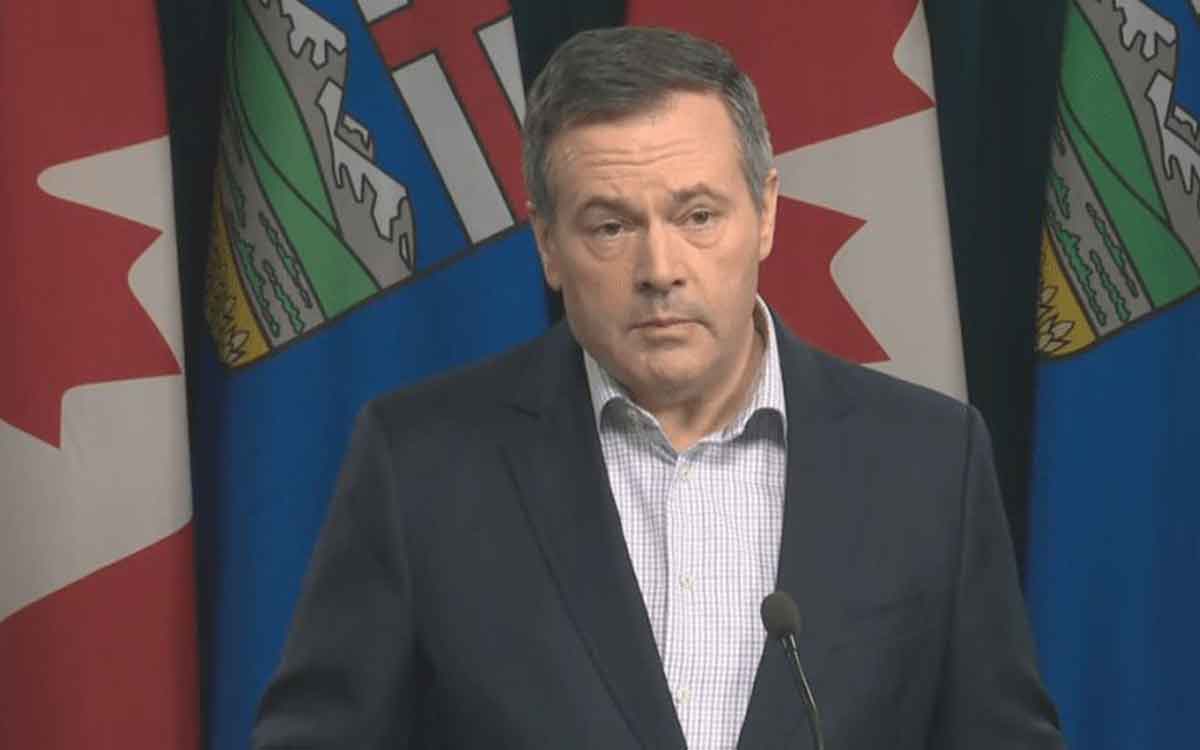 Alberta Premier Jason Kenney has had an on-again-off-again relationship with Prime Minister Justin Trudeau. That relationship, along with the PM and other premiers, will be interesting to watch as the provinces plan to reopen their economies. Photo: Global News.
With Ottawa indicating many weeks more of isolation are in store before reopening Canada's economy, some of Canada's provincial leaders are content to go it alone, threatening to reignite tensions between the Trudeau government and the provincial premiers.
The federal and provincial governments have been playing well together during the pandemic. Regardless of whether this is a function of stereotypical Canadian-politeness or a testament to our current crop of political leaders, the country has generally avoided partisan arguments. But while the Trudeau Liberals have championed "coordination" with the provinces in restarting Canada's economy, the actions of premiers indicate Ottawa may soon be left playing catch-up as the provinces begin making the tough choices about how to get back to some kind of normalcy.
In the last week, many provinces have either begun discussing, or started acting on, reopening their economies in phases. A dwindling number of new cases in Atlantic Canada (with the exception of Nova Scotia), coupled with extreme financial hardship facing the province of Newfoundland & Labrador has expedited conversation about getting people back to work in Canada's east. In Quebec, mining operations, residential construction and other services have been allowed to resume. A falling number of new cases in Manitoba and Saskatchewan have both provinces contemplating recovery measures (with Saskatchewan anticipated to officially release a plan this week). British Columbia, despite having the third highest number of COVID-19 deaths in Canada, has made considerable progress in flattening the curve, so much so that they may ease restrictions in early May.
The two provinces enjoying an on-again-off-again relationship with the Trudeau Liberals – Alberta and Ontario – are also eyeing recovery efforts, though with different degrees of intensity. Ontario continues to see a high number of new cases per day, and Premier Doug Ford has been hesitant to detail economic restart plans beyond launching a cabinet committee tasked with jobs and recovery. Meanwhile, Alberta Premier Jason Kenney has outlined a five-point plan to reopen the economy, centered around massive, rapid testing for new cases; something that has already triggered a debate with Ottawa over access to tests. The economic vitality of both Alberta and Ontario are core to the country's fiscal health, making their recovery efforts all the more important to get right.
These efforts appear to be at odds with the hard line being taken from Ottawa so far, which have called a return to normal any time soon not just unlikely, but "disastrous". While there are some signs that federal cabinet ministers are engaging quietly on recovery talks, these are largely informal efforts. Setting an expectation that a return to normal won't be probable until a vaccine is developed — as Justin Trudeau said just last week — also does little to provide optimism.
The pressure on Canada to table a recovery plan is coming from both inside and outside the country. While Canada and the U.S. have agreed to extend the non-essential travel ban for another 30 days, U.S. states are moving rapidly towards reopening – including those like Michigan with whom we  share a critical trading relationship. And though it is impossible to know the full story on coronavirus' ongoing impacts in China, they have reopened businesses which service Canadian supply chains, which will play a role in our own country's ability to get back online.
The challenges facing federal-provincial relations before coronavirus hit – most notably, the future of Western Canada's oil and gas industry – threaten to intensify should the federal government appear to be a bystander in restarting the country's economy. Recognition of the importance of Alberta's energy sector by the federal government, complete with approvals of major energy infrastructure projects, will be needed to satisfy Albertans that Ottawa has their backs post-COVID.
Additionally, if Liberals begin to scold provinces for reopening too quickly – even though it is within their jurisdiction to control economic affairs – the know-it-all superiority complex that has plagued the Trudeau government in the past risks ruining the progress that's been made in repairing these relationships in the last couple of months.
That, too, would be disastrous.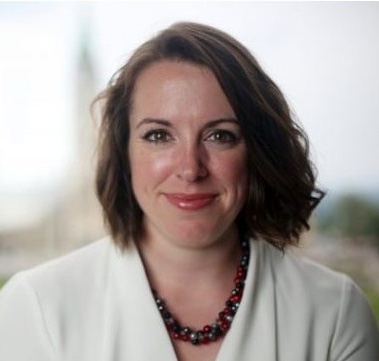 Kate Harrison is a Vice President and Partner at Summa Strategies Canada, one of the country's leading public affairs firms. She is a regular political commentator on CTV's Power Play, the Arlene Bynon Show on Sirius XM, Ottawa talk radio programs on CFRA and several other programs, speaking on politics and current affairs. She has written for the National Post, iPolitics and National Newswatch about the state of Canada's conservative movement as well as subjects impacting women in politics. Kate also serves as the Chair of the Canadian Advocacy Network (CAN), a pro-bono organization dedicated to providing public affairs help to organizations who cannot afford traditional advocacy services. When not working, she has her hands full with her new son and playful black Labrador Retriever, Brick.