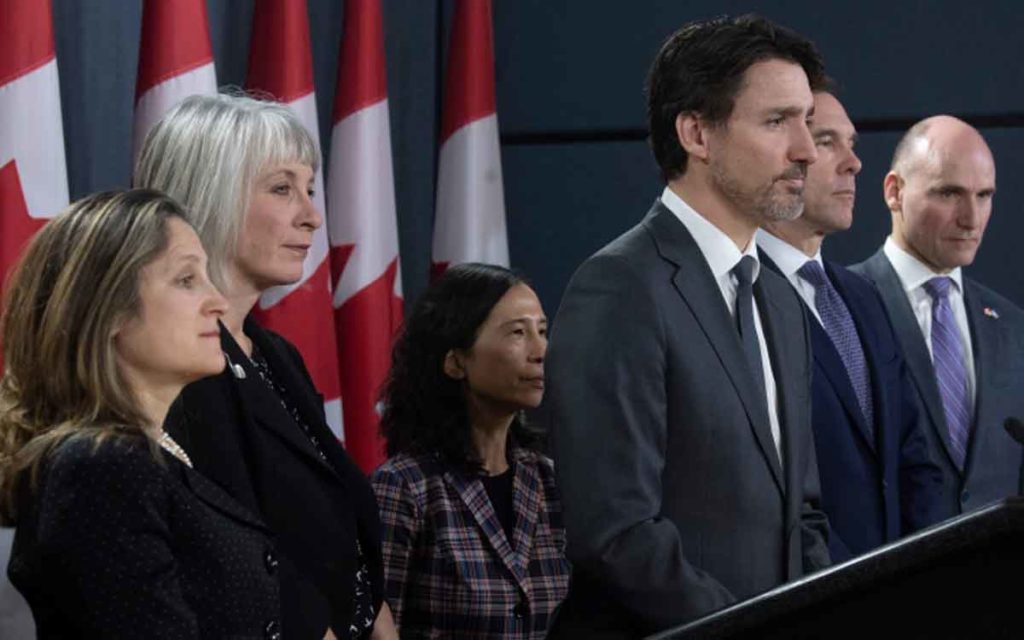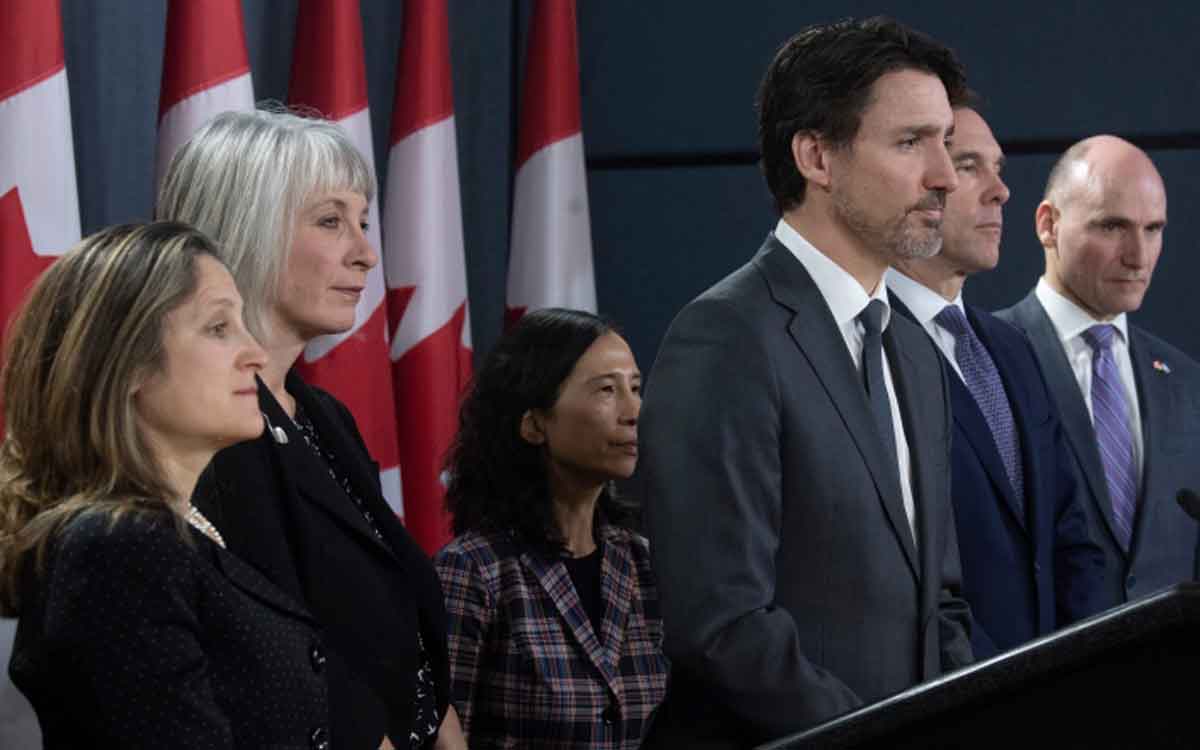 Prime Minister Justin Trudeau and a handful of key cabinet ministers announced the "comprehensive" coronavirus response package.
Canadians had been hearing for days from their political leaders, "we have your back," "we're all in this together," and "nobody will be left behind." Then on Wednesday the federal government stepped forward to announce a support bundle of $82 billion to ease the angst Canadians are now beginning to experience as a result of the global coronavirus pandemic.
Finance Minister Bill Morneau offered up a sweeping $27 billion aid package to support families and businesses from economic fallout of the spread of the coronavirus. In addition, Morneau provided $55 billion in tax deferrals and low-interest loans designed to lessen the shock of the plummeting stock market and to stabilize a wobbly economy.
It is a sweeping relief package to weave together a safety net that will catch all those middle-class Canadians (one in three) who are living paycheque to paycheque, those worrying about their future in a gig-economy, and low-wage earners who can in no way afford to be without a job. The government's support will help Canadians pay for rent and groceries, and businesses continue to meet payroll and pay their bills. Ultimately, the support package is to carry the Canadian economy over an indeterminate period of time as our country slumps into an anticipated recession.
From new EI measures, to boosting child benefits payments, to new GST credits, to a host of tax measures, the federal government stepped up. Prime Minister Justin Trudeau provided comforting reassurance to Canadians that they need not worry about protecting their health and the health of their loved ones for the fear of not being able to feed their families or pay their rent or mortgages. PM Trudeau stated, "In these extraordinary times our government is taking extraordinary measures. Public health should never hinge on financial considerations."
Immediately financial analysts and political commentators began parsing the package to translate what this might mean for individuals and the business community. Some criticized that, given the mechanics of government programming, real dollars to those in need could not possibly start flowing until May. But Finance Minister Morneau assured Canadians who are worrying about money to pay necessities that they can expect emergency funds in two to three weeks.
Dan Kelly, president of the Canadian Federation of Independent Businesses, was critical of the 10 per cent wage subsidy rate offered to business owners to retain their workforce. CFIB is pressing government to provide a wage subsidy of 75 and 90 per cent, but Ottawa's Parliamentary Budget Officer Yves Giroux exposes how costly this may be: "It's very, very expensive—can you imagine the government of Canada paying 75 per cent of the salaries of all those people that were laid off?" Giroux added the observation, "I don't see anyway where you could keep all the people employed, preventing job losses, when you have restaurants, airlines and other firms shutting down… In a situation like the one we're in, ideally assistance should not only be targeted, but also temporary."
The knee-jerk criticisms aside, the federal government's announcement was greeted with praise. Ontario Premier Doug Ford applauded the package as "important steps to help keep our economy and people strong." Kevin Page, president of the Institution of Fiscal Studies and Democracy at the University of Ottawa, said the government deserves kudos for moving so quickly. National Post columnist John Ivison also gave thumbs-up: "Ottawa's commitment to 'do what it takes' is exactly the right message for Canadians."
Ivison was bullish on the reasoned approach taken by the Finance Minister who focused on putting food on tables and keeping roofs over heads, quoting Morneau, "Clearly the impacts of this pandemic have been profound and will continue to be profound… Our government is prepared to do whatever it takes to keep our economy strong and stable. Whatever it takes."
What is disconcerting though is not knowing exactly what it will take. A closed Canada-U.S. border, grounded flights, closed restaurants, cancelled concerts and "a new normal" for social interactions; how bad will the pandemic and required shutdowns be for Canada's economy? How much can Canadians expect the government to spend on the safety net – and for how long?
Canada's Central Bank Governor Stephen Poloz said the package of individual initiatives are "elastic" and "designed to expand or not," depending on circumstances. Poloz identified that those individuals with the greatest employment risks are the five million who work in retail, culture/recreation, accommodation/food services and real estate sectors. Though neither the Finance Minister nor the Bank Governor would venture an estimate of how many Canadians would lose their jobs, U.S. Treasury Secretary Steven Mnuchin forecasted that unemployment in the States would likely grow to 20 per cent. This is sobering: one in five will be without work.
Neil Irwin wrote a thoughtful NY Times piece in which he foresees the pandemic having a profound economic and social impact — and a much longer than expected hang-over. Irwin argues that the health of the five sectors that have been shut down (air transportation; performing arts and sports; gambling and recreation; hotels and other lodging; and restaurants and bars) are critical for a robust American economy. The sectors accounted for 13.8 million full-time jobs and $574 billion in total employee compensation in 2018. Compromised is the $11 billion a week the affected American businesses normally pay their employees, not to mention all their payments for rent, debt service and property taxes. Irwin concludes, "the economy can't adjust on a dime, and the fact that doctors, nurses and grocery store clerks may end up working longer hours won't make up for millions of waiters, flight attendants and hotel housekeepers who are likely to see their incomes plunge."
John Robson of the Ottawa Citizen echoes this insight when commenting on the limitations of government support: "You can't 'stimulate' your way out of a pandemic-driven recession."  Robson writes: "With the COVID-19 pandemic, everyone's telling governments to "stimulate" something called "the economy" through deficits and interest rate cuts so we won't have less wealth just because people can't go to work and create it…. here's the stinger: unless government multiplies loaves and fishes or cures the sick, it cannot "stimulate" the "economy" in a pandemic."
Unquestionably, there should be kudos to the federal government for its $87 billion relief package announcement this week. It is reassuring and provides Canadians with the support required to focus on what matters most. So, stay heathy and safe all. The multiple questions regarding the country's economy and our future prospects can wait for another day.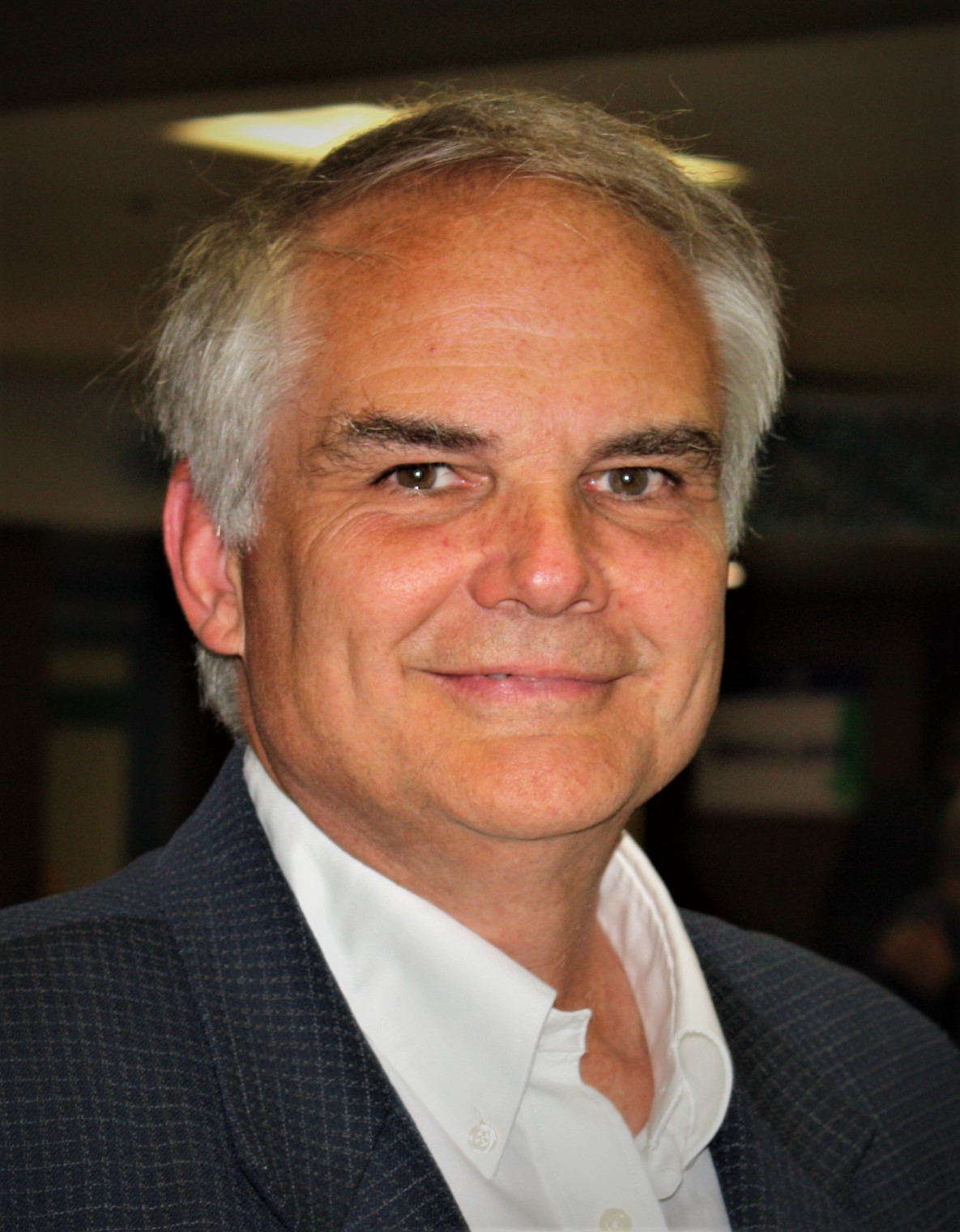 Chris George is an advocate, government relations advisor, and writer/copy editor. As president of a public relations firm established in 1994, Chris provides discreet counsel, tactical advice and management skills to CEOs/Presidents, Boards of Directors and senior executive teams in executing public and government relations campaigns and managing issues. Prior to this PR/GR career, Chris spent seven years on Parliament Hill on staffs of Cabinet Ministers and MPs. He has served in senior campaign positions for electoral and advocacy campaigns at every level of government. Today, Chris resides in Almonte, Ontario where he and his wife manage www.cgacommunications.com. Contact Chris at chrisg.george@gmail.com.