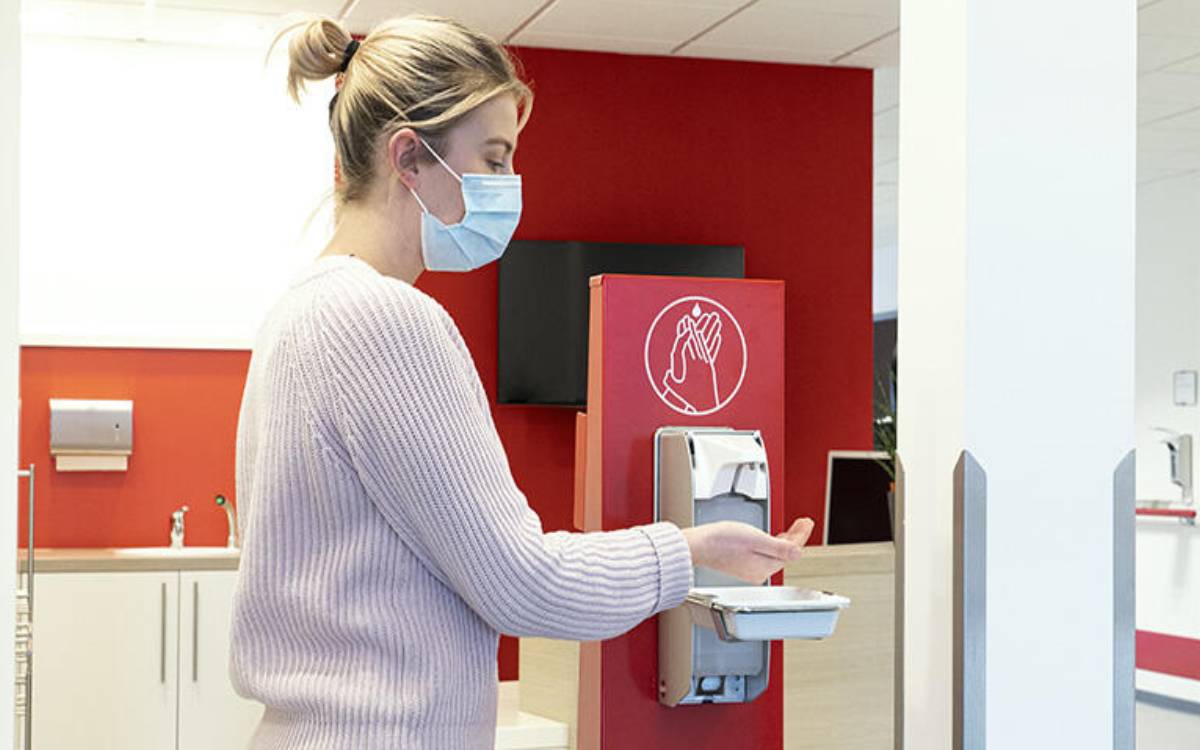 The Ontario government is investing $2 million from the Ontario Together Fund to support Ophardt Hygiene in Beamsville as the local manufacturer of soap and sanitizer dispensers expands, creating 75 new jobs and retaining 96 positions while producing vital products to support the fight against COVID-19.
"Companies like Ophardt Hygiene have stepped up to the plate throughout the pandemic, showing the Ontario spirit and creating important sanitizing equipment for use in medical, industrial, and many other contexts," said Sam Oosterhoff, MPP for Niagara West.
"I am grateful for the leadership shown by so many in Niagara West, including the team at Ophardt Hygiene, and I am pleased to see this investment from the Ontario Together Fund which will help them grow and increase their output of vital equipment."
With Ontario's support, Ophardt Hygiene will expand its facilities and move the manufacture of soap and sanitizer dispensers from overseas to Beamsville. The company will increase production to 300,000 dispensers and one million dispenser drive modules per year in Ontario. This will help deliver convenient and precise hygiene solutions to high-traffic areas including airports, shopping malls and medical facilities.
Ophardt, a global manufacturer of dispensers of soap, sanitizer, paper towels and toilet paper, is investing $7 million in this project, which includes purchasing molding, automation and bottle making equipment.
"It's great to see how Ontario's manufacturing sector continues to step up and respond with made-in-Ontario solutions in our fight against COVID-19," said Vic Fedeli, Minister of Economic Development, Job Creation and Trade. Fedeli added that, "Companies like Ophardt Hygiene are advancing our local supply chains of critical products and bringing their products to market quickly and safely so we can ensure current and future preparedness."
"I am pleased to hear the announcement today about this important investment into Ophardt Hygiene, a local success story here in Lincoln," said Sandra Easton, Mayor of the Town of Lincoln.
"Throughout the past year, numerous local companies have stepped up to support the fight against COVID-19, and I am glad to see Ophardt Hygiene joining that list. The pandemic has hit Lincoln hard, as it has many communities, but we have pulled together to support one another. Thank you to Ken and the Ophardt team for your commitment to showcasing the Lincoln spirit to Ontario and beyond."
"Ophardt Hygiene is pleased to be playing an important role in keeping Ontarians healthy during this pandemic," said Ken Friesen, General Manager and CEO of Ophardt Hygiene.
"I would like to thank the Ophardt team for their tireless work throughout this pandemic, and the Ontario government for their quick and decisive action, both of which allowed us to increase output for this life-saving equipment in record time."
MPP Oosterhoff, Minister Fedeli and Mayor Easton, along with local councillor, Mike Mikolic, Chair of the Planning and Economic Development Committee of the Town of Lincoln, and local regional councillor, Rob Foster, joined Ken Friesen in a virtual announcement regarding the local investment.
Ken Friesen noted Ophardt Hygiene has grown to 350 local employees, with the capability of producing 300,000 dispensers and one million dispenser drive modules, providing five billion hand sanitizing events to keep people safe during the global pandemic.