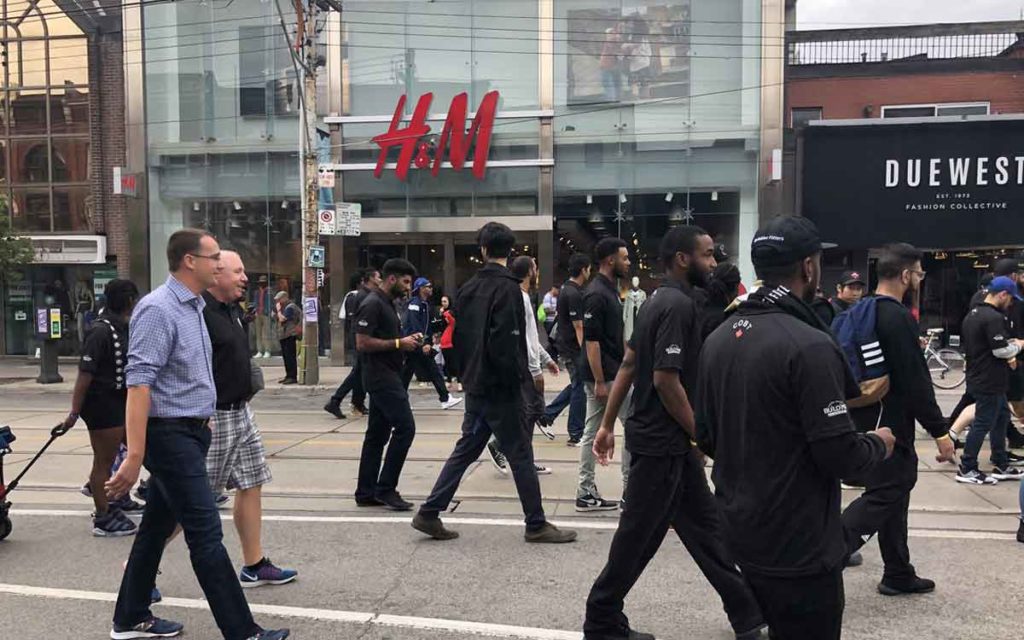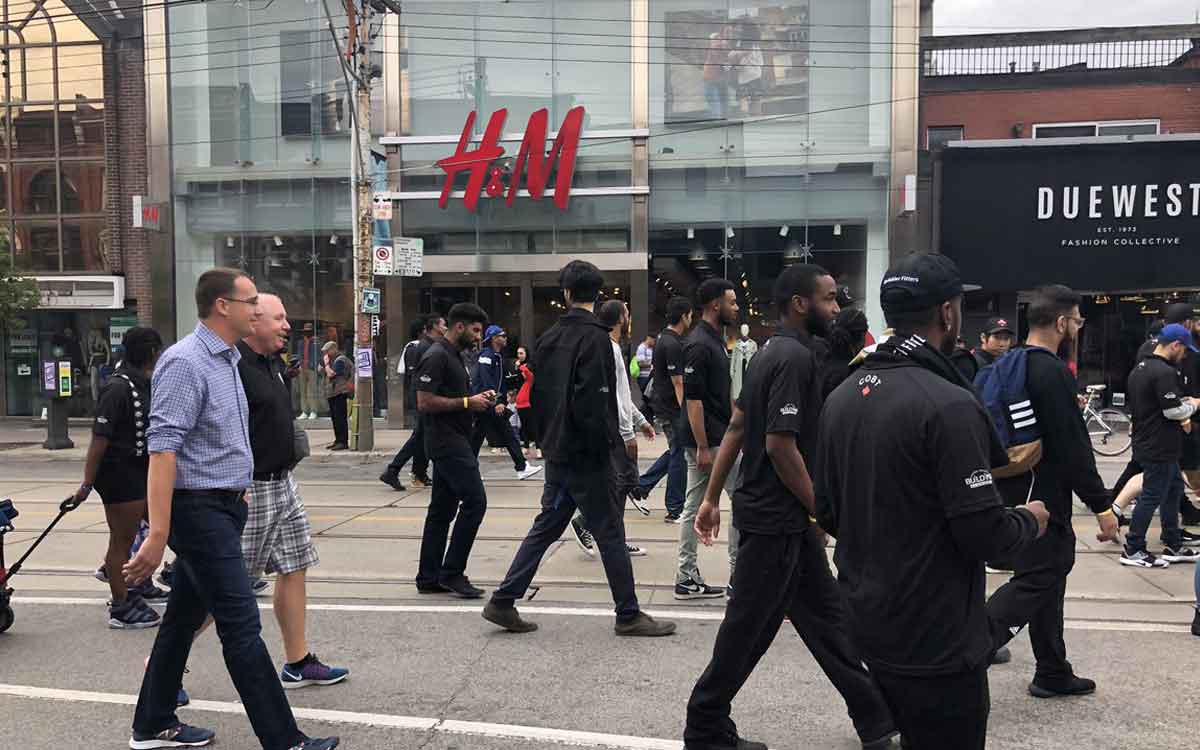 Hon. Monte McNaughton is the first Labour Minister in recent memory to march in the annual Labour Day Parade.
While much focus was placed on the weekend protests by various unions towards the Ford government, many of the MPPs and in particular cabinet ministers were meeting key stakeholders in Niagara on important issues like health, business, the economy and the skilled trades.
Monte McNaughton, the province's Minister of Labour, Training and Skills Development was one such MPP who took the time to meet with business owners and those working in the construction sector to discuss key issues like the province-wide labour shortage, skilled trades  and new government initiatives at a roundtable discussion.
McNaughton said the message from those in attendance was loud and clear – there's a shortage of workers. He said one of the reasons is actually a positive thing; a strong economy. "We're seeing a 30-year-low unemployment rate, the creation of 300,000 new jobs since our government took over," said the Minister. He added it's not just Niagara that is having a hard time finding workers. "We're hearing the same story across Ontario. "
According to McNaughton about 200,000 jobs go unfilled in Ontario with a $25 billion cost to the economy. Many of the jobs are in the skilled trades.
To help address the lack of workers currently in the skilled trades, the Ontario government has launched a marketing campaign to help encourage young people to take a serious look at the trades as a rewarding career. "We need to end the stigma of the skilled trades," said McNaughton. He explained the messages in the ads are really directed at parents. "These careers are lucrative and exciting."
The simplification of the apprenticeship system and reduction of red tape is something else McNaughton is working on. "We also are calling on businesses to participate in the apprenticeship system," he said. Charlie Burland, a Niagara business owner said reducing the red tape is something business owners in Ontario are looking forward to seeing. "Let businesses build business," he said in an interview. Burland said unfortunately that mentality has not trickled down to the regional and municipal level. "They still operate the same way they did decades ago."
In Ontario only six per cent of businesses take on apprenticeships. "It's a very outdated system and unnecessarily complex," explained McNaughton.  As an example he said employers actually have to physically complete and sign the same form three times.
McNaughton has been criss-crossing the province listening to those in the trades, students, business owners, union leaders and other key stakeholders in an effort to help solve the labour shortage issue.  One of the more significant things the government did fairly quickly in its term of office was to wind down the College of Trades.  At the same time they have invested in the college system and worked closely with private sector unions. "I'm very proud of my relations with private sector unions," said McNaughton. "I believe the only way to end the crisis in skilled trades is to have government, businesses and unions working together."