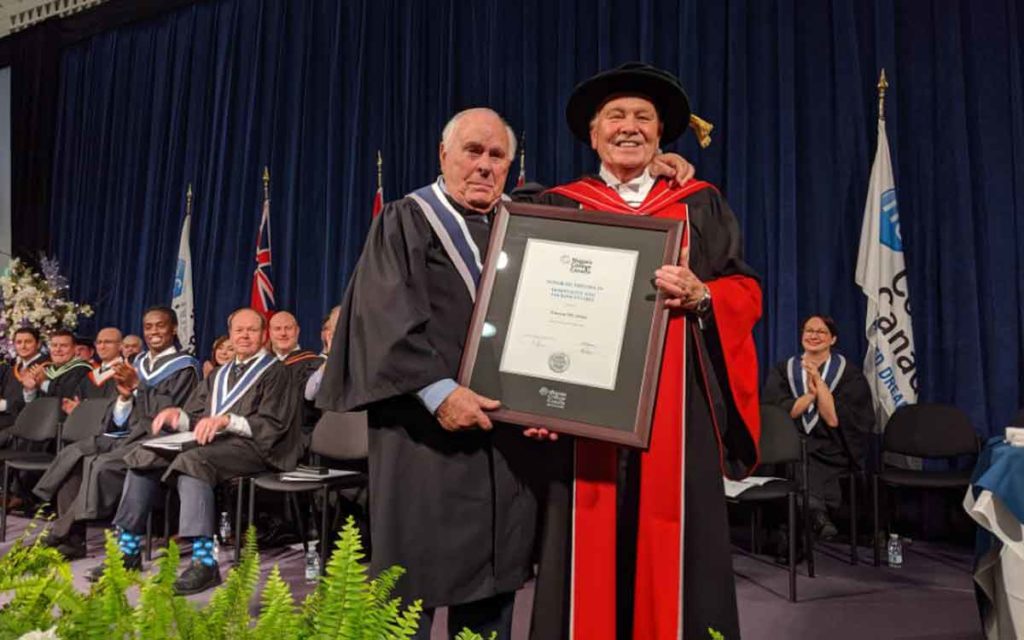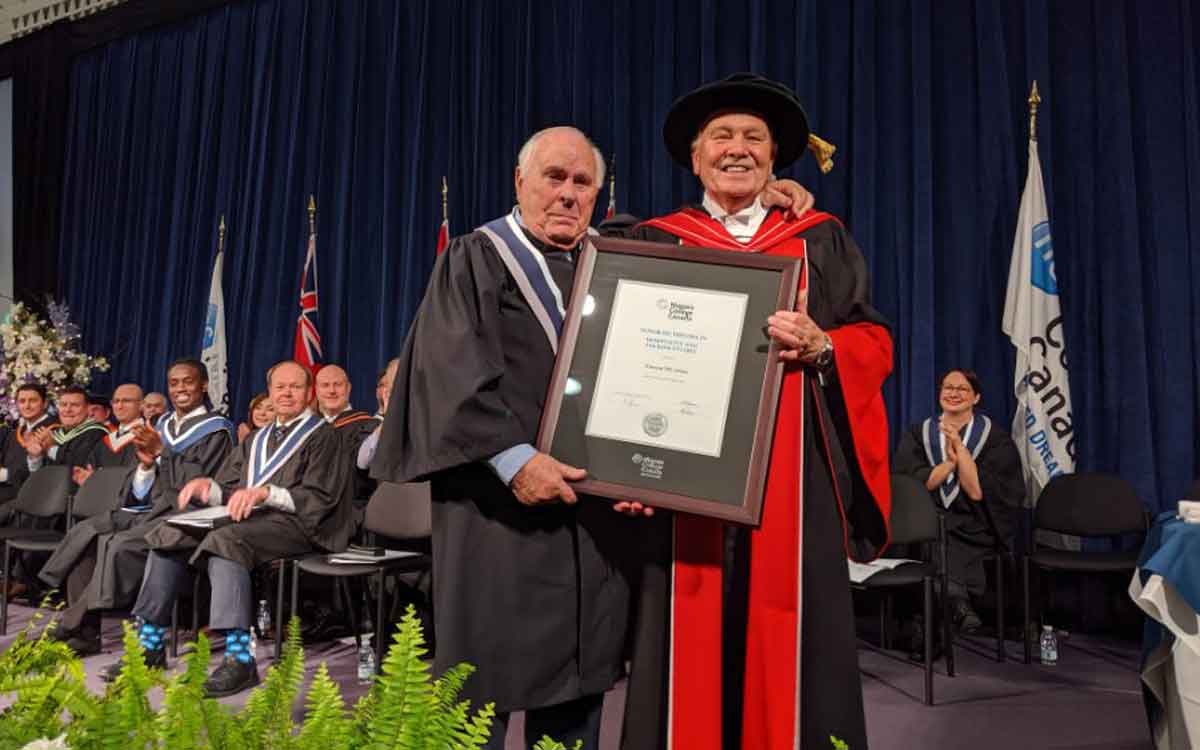 Vince DiCosimo receives his honorary diploma from Niagara College president Dan Patterson at last week's convocation. Supplied photo.
Vince DiCosimo, or "Mr. D" as he's known to many, has spent the vast majority of his career helping build Niagara's tourism sector. His most iconic achievement, the Hilton Fallsview, stands tall and proud overlooking Niagara Falls. DiCosimo has worked hard over the decades to not only improve and grow his personal business but also the tourism sector in Niagara as a whole. Recently, Niagara College recognized Mr. D's efforts by presenting him with an honorary diploma in hospitality and tourism.
About 20 of DiCosimo's family were on hand to watch him receive his diploma. In fact, DiCosimo said he found out a couple of months ago that he would be receiving the honour. "I didn't know what it was and didn't think it was a big deal," he explained with a laugh. "Then my kids told me it is a big deal."
The hotelier and businessman said he is very grateful for the recognition and that he's "very close to Niagara College". Many of the students in the hospitality and tourism program do placements and end up working at the Hilton or his prior companies. He's also made significant donations to the college specifically to support the program.
Niagara College president Dan Patterson said, "Vince DiCosimo has always recognized the importance of collaboration between education and industry, and we're very proud to recognize him with an honorary diploma in hospitality and tourism. Just as Vince has contributed to the growth and success of Niagara's hospitality and tourism industry, he's also provided significant support for student success at Niagara College." Patterson added, "He's been a generous contributor to the college, he's hired our graduates, and he's provided important opportunities for our students to connect and learn from hospitality and culinary leaders."
When asked what advice he would give to students in the hospitality and tourism program DiCosimo said the path he took probably wouldn't work today but he added some sage and simple advice. "Whatever you do you have to have a passion for it." He went to say that young people entering the workforce shouldn't just be fixated on dollar signs. "You don't do it for the money. Do what you love and eventually it will pay off." DiCosimo pointed to the fact that he hired young people who were bussing tables and now hold management positions.
He also said you have to like people if you want to be in a customer focused industry like tourism. "You have to like people. If you don't like people you don't belong in this industry," DiCosimo said.
In terms of what the future holds for Niagara's tourism sector, DiCosimo is optimistic. "It's a beautiful industry and it's going to get bigger I think."
"I love this industry."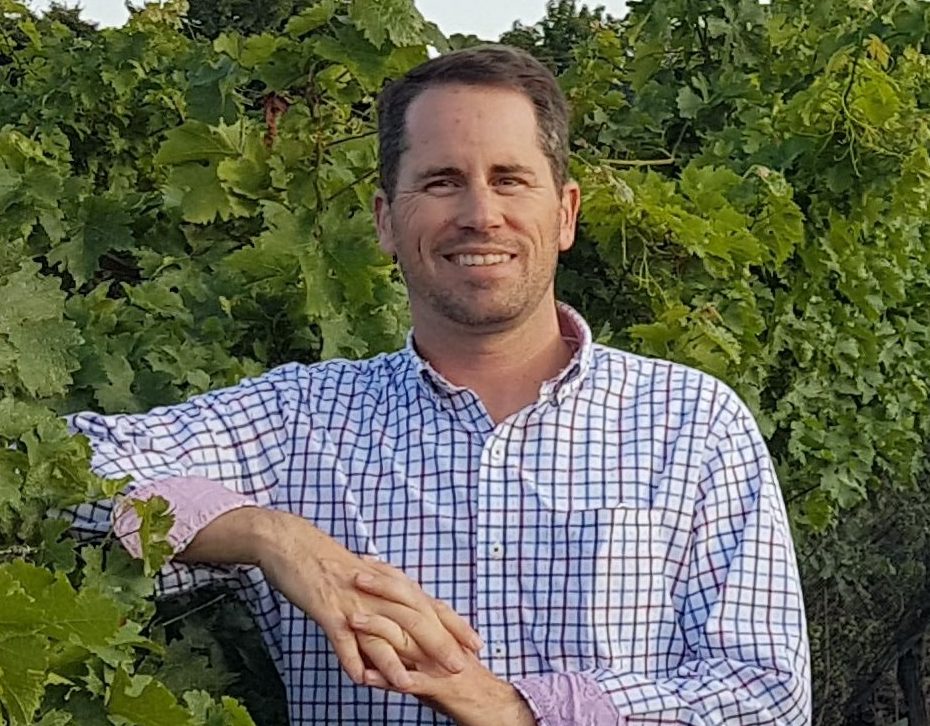 Kevin has spent over two decades as a public relations professional in a variety of sectors including professional sports, the arts, industry and healthcare.  After tiring of the daily commute to Toronto he returned to Niagara and launched The Niagara Independent, an online news source published twice weekly.
He is a graduate of Brock University, Niagara College and the Richard Ivey School of Business. He was named one of Niagara's 40 Under Forty in 2005.
Kevin is most proud of his twin daughters. He is also a triathlete and four-time Ironman finisher.