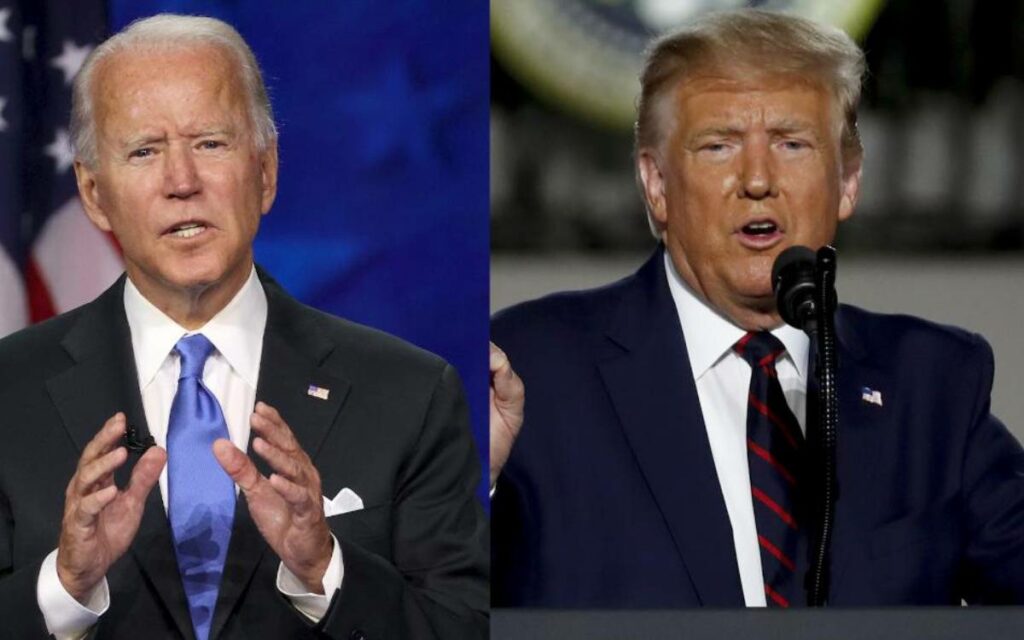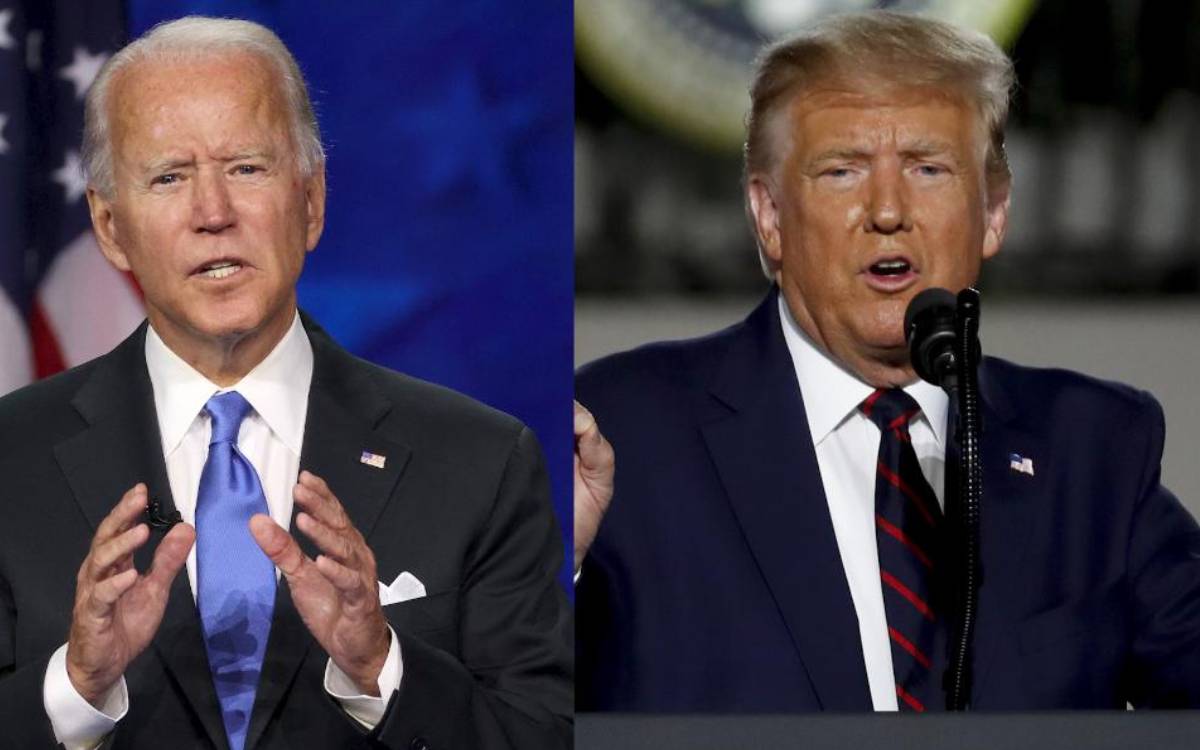 Presidential candidates Joe Biden and Donald Trump.
It's hard to imagine two Presidential candidates in starker contrast than Donald Trump and Joe Biden. Though their political views may be worlds apart, both present challenges for Canada once Tuesday's election concludes.
A Biden victory may mean a more predictable relationship with our neighbours to the south, but the shadow of Donald Trump's policies – including his approach to trade and nods toward populism – will linger should he be unsuccessful in securing re-election.
Canadians have a number of reasons to watch the results of the Presidential election closely (beyond morbid interest). Most Canadians are aware that the United States is our single-largest trading partner, but the importance of our country's relationship with the U.S. goes far deeper than trade alone. Immigration policies, multilateral relationships, and foreign endeavors Canada pursues are heavily tied to the USA's actions. The outcome of Tuesday's election will have a significant impact on our own approach to these policies, creating some challenging dynamics for Prime Minister Trudeau and his government to navigate.
Energy & Environment
America's energy future and commitments to fight climate change are big issues on the ballot south of the border. Trump has pulled out of the Paris Agreement, and signed orders to protect fracking. Meanwhile Biden's plans for the latter have been muddled (creating tension in some states where fracking is a major industry), and has called climate change an "existential threat to humanity."
While a Biden administration would certainly be better aligned with the Trudeau government's environmental and green recovery agenda, Albertans and oil-producing provinces may be more lukewarm to a change in the White House. Biden has promised to nix Keystone XL pipeline, a major piece of infrastructure that many in Alberta are relying on to expand oil exports. The Trudeau government has been supportive of this pipeline project and has vowed to push whomever wins to keep this project alive. And while Biden's clean tech agenda and commitment to reduce reliance on fossil fuels also feels aligned with the Canadian government's plans, it may mean fewer opportunities for trade in these industries with the U.S., given Biden's desire to invest in homegrown technology.
On the big items like pushing countries to reduce emissions, expect harmony. But on oil, fracking, and Canada's ability to sell equipment or technology into the U.S., things may not be as straightforward under Biden as the Trudeau government wishes.
Immigration
The early days of Trump's mandate were best defined by an about-face in the approach to immigration. Directives to limit (or reject) immigrants from certain countries and tighten border controls resulted in tens of thousands of asylum seekers coming to Canada in an attempt to leave the United States. This stood in stark contrast to the newly-elected Trudeau government's pro-immigration approach; in a now infamous tweet, the Prime Minister extended an invitation to "those fleeing persecution, terror & war", saying Canadians would welcome these individuals.
While Trudeau's handling of the asylum-seeker issue has been the source of domestic political debate, there have been beneficial impacts to Trump's immigration policies for Canada. Limitations that Trump placed on visas in the US have resulted in highly educated tech and research talent looking to Canada to continue their work. In turn, that has led to big companies announcing new investments in Canada in an attempt to keep this talent from going to the competition. A change in administration, and immigration approach, could lead to this talent returning to the U.S., which would have consequences for Canada's own innovation and startup ecosystem. 
Foreign Policy & Multilateralism
The "Make America Great Again" mantra that defined Trump's presidency will cast a long shadow over U.S. politics. While the tone and approach to foreign relations will change under Biden (who is unlikely to threaten pulling out of NATO, the G7, WHO and other organizations), it would not be fair to equate this to a return of pre-2016 U.S. foreign policy. The idea of "building back better" has less to do with working cooperatively with other countries, than it does building up domestic industry to ensure the country can rely on its own resources and supply chains.
How the United States engages China after the election will put this new approach toward foreign policy to the test. Trump talked tough against China and pursued sanctions against steel and aluminum products to discourage steel dumping. He's also vocally blamed the country for the spread of COVID-19. Biden, meanwhile, has talked about bringing together a Summit of Democracies to determine the best ways to handle China. While the wording and message will differ, there will be resistance from Congress (and voters) to do a 180 on the approach to China, given the threat they pose to America's own global status.
As much as we may not want to admit it, much of Canada's politics is heavily defined by the actions of our neighbours to the south. Regardless of who takes the White House, a key objective for the country will be in ensuring predictability in the Canada-U.S. relationship; something easier said than done, and which will entail much work long after inauguration day is over.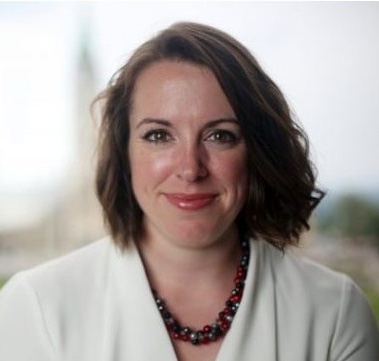 Kate Harrison is the Vice-Chair of Summa Strategies Canada, one of the country's leading public affairs firms. She is a regular political commentator on CTV, CBC, Sirius XM, and other talk radio stations, as well as a contributor to various news outlets. She has been involved in conservative politics for over fifteen years, and an active member of the country's conservative movement.