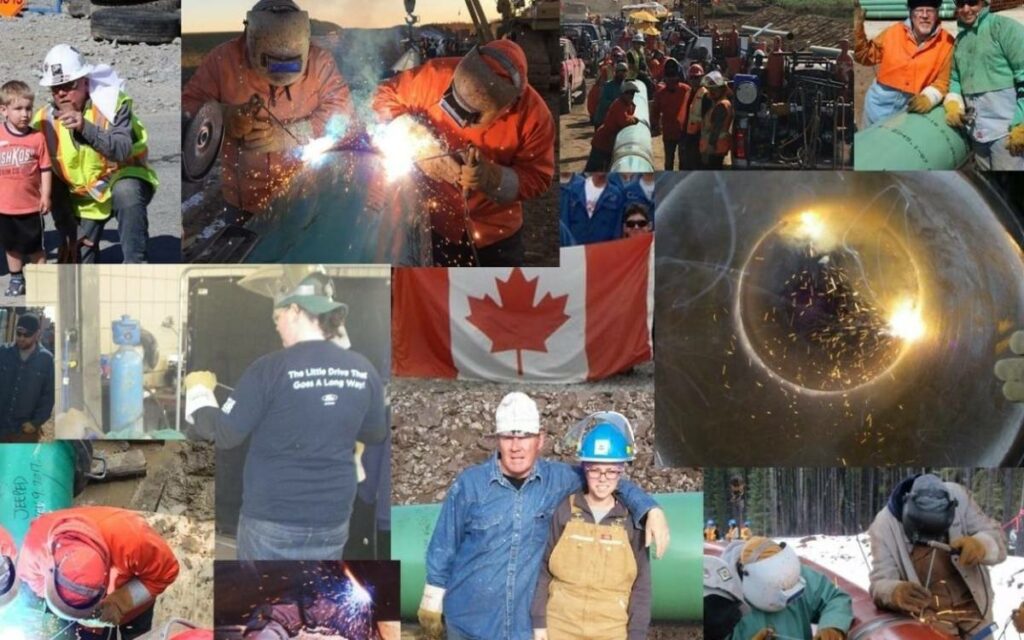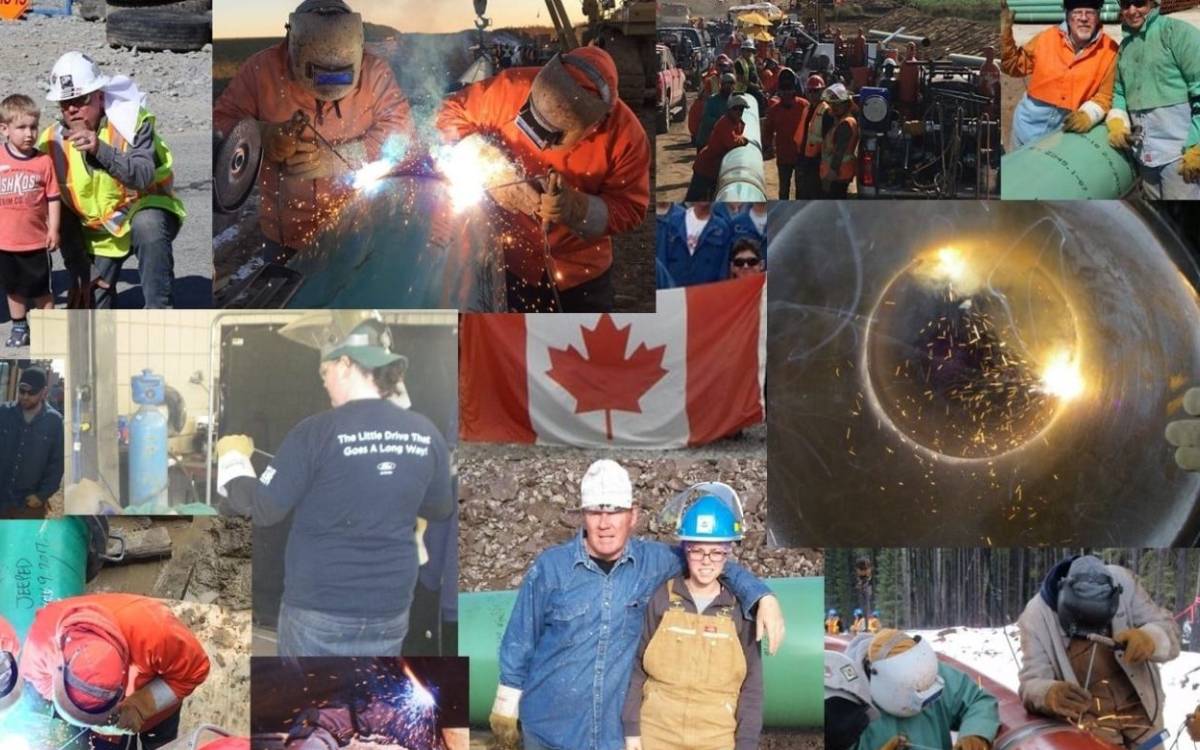 Calls by Michigan governor to shut down pipeline raise questions after winter storm prompts energy emergency
Sarnia's Scott Archer could only shake his head when Michigan Gov. Gretchen Whitmer declared an energy emergency in the midst of a severe February storm. The union leader said the declaration was particularly galling given the governor continues a fight to shut down the pipeline responsible for providing most of the heating propane for her state.
"I couldn't believe it," said Archer, a business agent with UA 663, which represents some 1,600 pipefitters and welders in a cluster of refineries and petrochemical facilities in and around the city in southwestern Ontario. "I think she needs to be reminded that about 55 per cent of (Michigan's) propane is coming through that pipeline."The pipeline in question is Enbridge's Line 5, which starts in Superior, Wisconsin, crosses the Straits of Mackinac in the Great Lakes before ending in Sarnia.
The 1,000-kilometre line — which carries a supply of light oil, synthetic light oil and natural gas liquids — has operated without a single leak for 68 years, but regardless, perceived safety issues prompted Whitmer last November to demand Enbridge cease all pipeline operations by May 2021.The Calgary-based company has challenged the gubernatorial order, seeking a ruling before a federal court that federal commerce and pipeline safety laws pre-empt state regulatory attempts. Meanwhile, Enbridge is moving forward on plans to build a $500-million new tunnel to house it underneath the lakebed, making the line even safer.
Last month, the conflict took an unexpected twist when Whitmer declared a state of emergency as a fierce winter storm swept through the state, prompting her to sign an executive order temporarily suspending restrictions on commercial driver hours to ensure adequate delivery of propane, which saw demand spike state-wide.
A few days earlier, a winter storm that raged through Texas cut off power to more than 4 million customers after the state's electrical grid failed, an event that Whitmer cited in declaring her emergency order.
With Line 5 responsible for fueling 55 per cent of Michigan's propane needs, including 65 per cent of the more sparsely populated Upper Peninsula, Sarnia's Archer says the governor's acknowledgement of the need for a reliable, stable supply of fuel makes her demands to shutter the pipeline even more difficult to fathom.
"Pipelines really are the safest, cleanest way to transport oil," said Archer, noting in order to deliver the equivalent of the 540,000 barrels that move through Line 5 daily would mean 2,000 transport trucks and 800 more train cars moving the same product every day.
"It's not safe, and it's not a workable solution. It's frustrating to think how much impact there can be over a bit of political grandstanding."
Archer and his union have taken up the banner of defending Line 5, launching an official petition before Canada's House of Commons, sponsored by Sarnia-Lambton MP Marilyn Gladu, as well as a petition on Change.org.
As of Friday, the federal petition, which closes on March 8, sat just shy of 10,000 signatures while the Change.org tally had surpassed 11,000.
Archer said while some are slowly coming around to the gravity of the potential shutdown, far too many, particularly in Ontario, seem to be unaware of the potential fallout should Whitmer's action prove successful.
"People are either uninformed or they don't grasp the severity of it. The entire infrastructure of Ontario is built around Line 5," he said.
"This would be just staggering. It really hits home for me because this is my hometown – this town will lose a third of its jobs."
The Ontario government has estimated the closure of Line 5 will eliminate 5,000 direct jobs and another 23,500 indirect jobs. Meanwhile, Line 5 remains critical for fueling the region on both sides of the border, supplying about 45 per cent of the petroleum currently required by refineries in Ontario, Quebec, Michigan, Ohio and Pennsylvania.
This is processed into propane, gasoline, diesel and jet fuel, including 100 per cent of the jet fuel used at Toronto's Pearson Airport and more than half of the jet fuel for the Detroit Metro Airport.
As well, costs for fuel, both at the gas pump and for heating, are expected to soar in both Canada and the US, should the pipeline cease operations.
Given its importance to Canada's energy security, the federal government has pledged it will vigorously protect the pipeline.
However, Archer said members of his union remain on edge given recent history, which saw U.S. President Joe Biden revoke the permit for another crucial pipeline in Keystone XL on his first day in office.
He said political manoeuvring, which he believes the Line 5 rhetoric comes down to, has a real impact on people's lives.
"It's frustrating that someone in an office with the swipe of a pen can impact the lives of so many," Archer said.
"If I could talk to (Whitmer), I would try and convince her that really there's no benefit to shutting it down – it's going to cost jobs and destroy families."