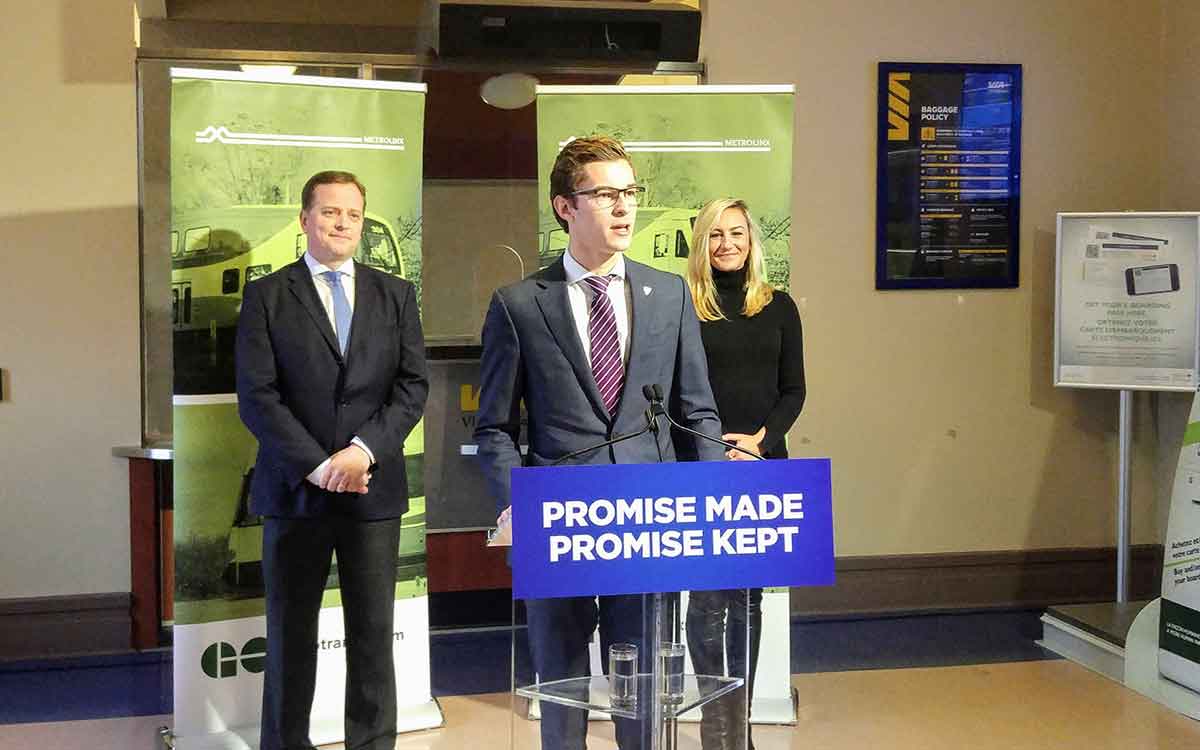 There's no question west Niagara MPP Sam Oosterhoff has had an interesting first year as a member of the governing party. There have been some highlights and some controversial moments but overall he continues to have the same enthusiasm and passion for the job.
Oosterhoff pointed to seeing many of his local priorities moving forward as some of the accomplishments he's most proud of. Number one is the announcement to build a new hospital in West Lincoln, something that was promised and cancelled a number of times by the previous Liberal government.  "I was born at that hospital, so to stand next to the premier and make the announcement at West Lincoln was very meaningful to me personally," said Oosterhoff.  "The government has made this project a priority."
He also highlighted bringing GO train service to Niagara two years earlier than planned as well as moving forward with the expansion at Hotel Dieu Shaver Health and Rehabilitation Centre in St. Catharines as accomplishments he was happy to see move forward.
The biggest challenge for the Progressive Conservative's was handling their first budget. Having to wrestle down a massive debt and deficit problem was sure to create blowback no matter how they handled it. The Ford administration found themselves in a unique spot where the 'left' have said the provincial budget contained too many cuts while some conservatives said the government didn't cut enough in order to get the province's financial house in order.
"We are taking practical steps to get the debt and deficit under control," Oosterhoff explained. "Yes we have had to make difficult decisions but the previous Liberal government was spending $40 million per day more than they were taking in and that isn't sustainable."
He said Ontario has the largest subnational debt in the world. "We are taking a reasonable approach. We didn't slash and burn."
Oosterhoff said tackling the financial mess the PCs assumed will pay out in the long run because the money they will save from paying massive amounts of interest can be put back into core services like education and healthcare.
While opposition and special interest groups have taken to social media to talk about "all of the cuts", Oosterhoff said that simply isn't the case. "We've had to trim in places and change the way we do things because the old ways weren't getting results. You can throw money at a program all day long but that won't necessarily improve results."
While there have been some key accomplishments both in his riding and throughout Niagara, they have been overshadowed recently by a couple of missteps.
The young MPP faced criticism for the way his office handled citizens protesting perceived library cuts. Oosterhoff admitted they could have handled that situation differently and has extended an invitation to meet with those who were protesting. He said there were no cuts to base library funding in Ontario but changes were made to inter-library services. "The old model cost $6 per book to have vans criss-crossing the province picking up and dropping off books between libraries. It costs $1.50 to transfer books through Canada Post," he explained.
Oosterhoff also took some heat for comments he made recently at a pro-life rally although he seemed surprised at the intensity of the anger given the fact that he felt most people knew where he stood on the issue. "I'm pro-life; I've always been very clear about that."
In terms of having an NDP opposition, Oosterhoff admitted it has been frustrating. "They need to provide solutions and not just complain." He added that the two parties are just very different in their outlook on how the province should be run. "They're socialist and they don't want to support the private sector businesses. We are just fundamentally philosophically opposed on a number of issues."
Looking forward to year two, Oosterhoff said he simply wants to continue working with politicians at all levels, no matter their party affiliation, to make Niagara better.
"I look forward to working with anyone who wants a strong Niagara and that includes infrastructure projects and improved social services."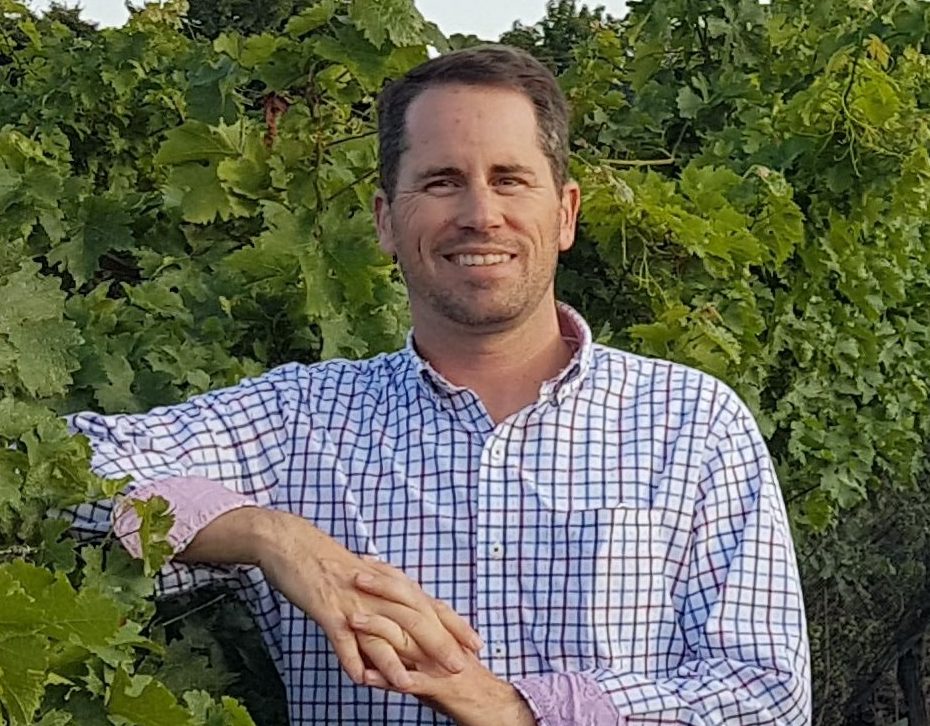 Kevin has spent over two decades as a public relations professional in a variety of sectors including professional sports, the arts, industry and healthcare.  After tiring of the daily commute to Toronto he returned to Niagara and launched The Niagara Independent, an on-line news sources published twice weekly.
He is a graduate of Brock University, Niagara College and the Richard Ivey School of Business. He was named one of Niagara's 40 Under Forty in 2005.
Kevin is most proud of his twin daughters. He is also a triathlete and four-time Ironman finisher.