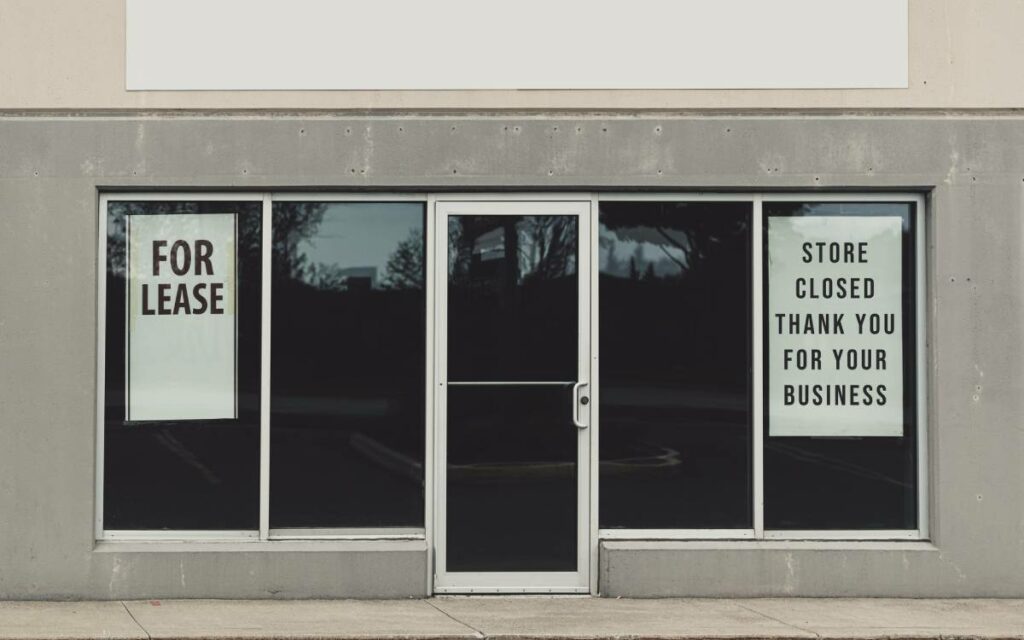 The true extent of the economic damage inflicted by the pandemic and its associated government policies on Canada's mom-and-pop shops will take years to be fully realized and revealed. However, for preliminary illustration, a recent survey found that 17 per cent of small businesses across the country were preparing to close permanently because of inordinately large debts from COVID. Photo credit: iStock/shaunl via Canadian Underwriter
Now that we are hopefully emerging from the pandemic, the data are starting to come in on the extent of the damage done to various parts of our economy and society. 
It is generally conceded that within the business community, smaller firms took the brunt of the negative impacts. This happened partly because smaller businesses are generally more sensitive to economic downturns as they do not have the deep pockets many larger firms possess to get them through the tough times, and also because many smaller businesses are found in sectors of the economy such as tourism and hospitality that were particularly hard-hit because of the nature of pandemic shutdowns. Government policies also did not help small businesses, as ridiculous rules permitted large retailers to stay open while smaller ones were shuttered, defying common sense and any rational health policy.  
Some recent data have demonstrated the extent to which smaller firms were damaged, and the struggle many will face to recover from the pandemic's impacts.  The federal Department of Innovation, Science and Economic Development, formerly known as Industry Canada, noted last week that the number of family-run businesses in countrywide had "crashed" from pre-pandemic levels. Before the pandemic, 62 per cent of all small- and medium-sized businesses (SMEs) were owned by members of the same family, whereas the comparable number last year was 48 per cent. Overall, about one-third of all SMEs had experienced pandemic-related closures to some extent. In terms of employment, the total SME payroll prior to the pandemic was 7.7 million employees, which has declined by about 9 per cent over the past couple of years. Total SME employment declined in all provinces. 
A survey from the Canadian Federation of Independent Business (CFIB) bolstered these findings. This survey found that 17 per cent of small businesses were preparing to close permanently because of inordinately large debts from COVID. Pandemic debt per firm averaged $158,000, a significant amount for most small businesses. The survey also revealed about half of all small firms continue to operate below normal revenue levels and over 60 per cent are carrying unpaid debt taken on during the pandemic. 
The vast majority of these businesses, should they choose to close their doors, will do so without formally declaring bankruptcy and going through the legal bankruptcy process. This means that it is difficult to get a handle on what exactly is happening within the small business community as many of these firms which cease to exist will not be reflected in the official statistics. 
In addition to the pandemic, other trends have not been favourable to SME health in recent years. In the early days of the Trudeau government, changes were made to the small business taxation regime which were unnecessary and unhelpful, and seemingly predicated on Trudeau's statement implying small business owners were tax cheats. Payroll tax increases that have taken place, such as CPP premium hikes, also affect small firms disproportionately negatively.  
Small businesses are also discriminated against in a number of provincial policies. In Ontario, for example, the very high hydro rates that prevail in the province as a legacy of the McGuinty government's Green Energy Act, fall especially hard on SMEs. Larger corporations and institutions that are bigger electricity consumers can access exemptions and special treatment that are not available to SMEs. 
During the pandemic, there were various temporary government supports for all businesses, including SMEs. Assuming that business can get back to normal soon, what is needed now is not more government welfare, but some sensible tax and regulatory reform that can provide a more competitive and fairer environment for SMEs going forward. 
SMEs represent about half of Canada's economic output and the majority of new job creation. Studies also show that small business employees have some of the highest levels of job satisfaction as compared to public sector or large corporate employees. It is too important a sector to be left to partisan biases and political trends, and deserves much better treatment than it has received in recent years.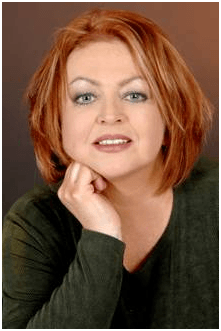 Catherine Swift is President of the Coalition of Concerned Manufacturers & Businesses of Canada (CCMBC). She was previously President of Working Canadians from 2015-2021 & President & CEO of the Canadian Federation of Independent Business (CFIB) from 1995-2014. She was Chief Economist of the CFIB from 1987-1995, Senior Economist with TD Bank from 1983-1987 & held several positions with the federal government from 1976-1983.
She has published numerous articles in journals, magazines & other media on issues such as free trade, finance, entrepreneurship & women business owners. Ms. Swift is a past President of the Empire Club of Canada, a former Director of the CD Howe Institute, the Canadian Youth Business Foundation, SOS Children's Villages, past President of the International Small Business Congress and current Director of the Fraser Institute. She was cited in 2003 & 2012 as one of the most powerful women in Canada by the Women's Executive Network & is a recipient of the Queen's Silver & Gold Jubilee medals.
She has an Honours BA and MA in Economics.