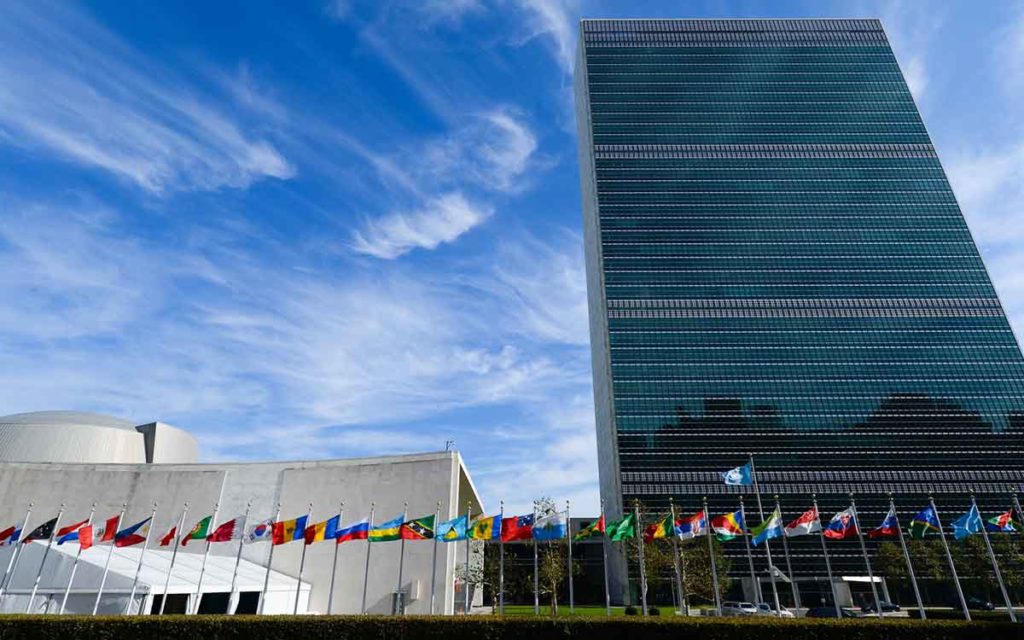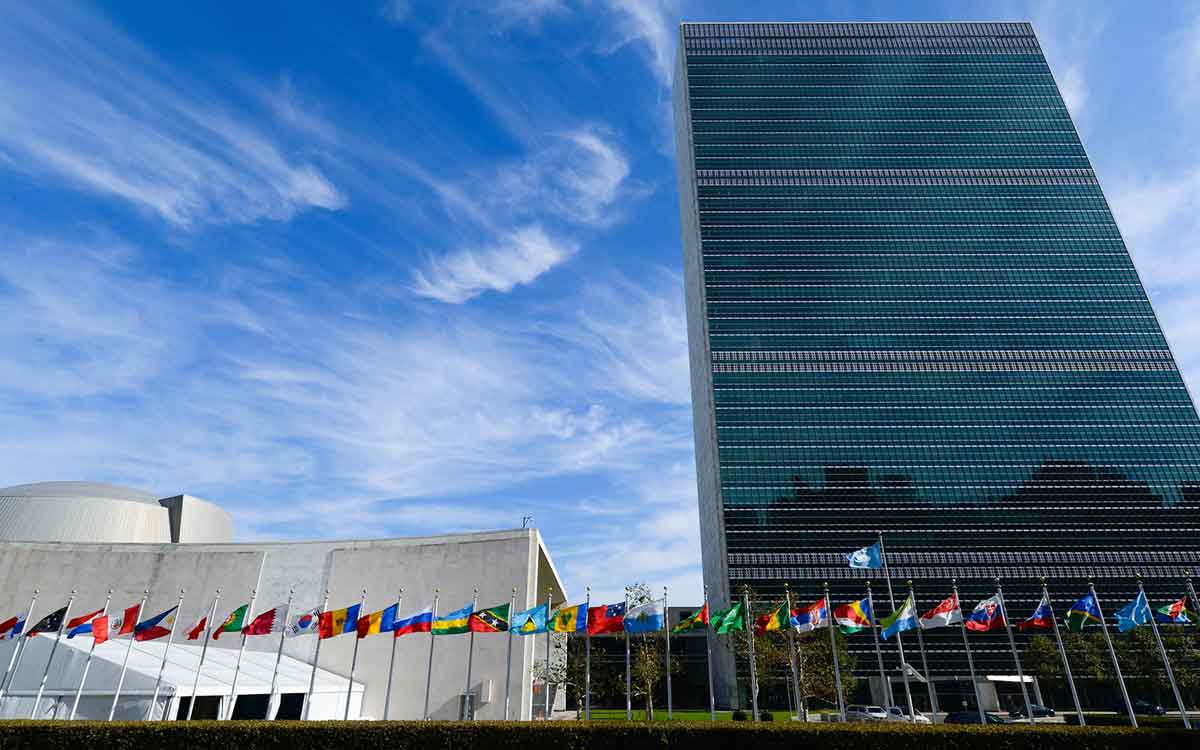 The United Nations headquarters in New York City.
The Niagara Independent's Catherine Swift takes a look at what's been happening at the United Nations and the potential impact on Canada in this two-part special report exclusive.
Many Canadians may be somewhat aware of recent activities of various United Nations (UN) bodies on high-profile issues such as migration, the rights of indigenous people and climate change, but it is unlikely most are informed on the massive sweep and seriousness of actions under the UN 2030 Agenda for Sustainable Development by many of our governments in Canada that will affect us all profoundly in the years ahead.  A wake-up call is badly needed so Canadians can better understand what is going on under the radar to substantially change our economy and society and many others around the world.  This two part series for the Niagara Independent will provide a brief overview of some of the many important issues involved for Canada.
The UN 2030 Agenda, in their own words, "envisions a secure world free of poverty and hunger, with full and productive employment, access to quality education and universal health coverage, the achievement of gender equality and the empowerment of all women and girls, and an end to environmental degradation." Who could ever disagree with any of that? Governments around the world, including the current Canadian federal government and many at the provincial and municipal level as well, are fully supporting this UN agenda without informing or consulting their citizens, or discussing publicly how these lofty goals will be achieved.  And as always, the devil is in the details.  Scratching the surface of the UN plan reveals an agenda of big, intrusive governments, higher tax burdens, weak and porous borders, the heavy hand of more government regulation on businesses and individuals and less freedom for all.  It's a very socialist agenda that no country has permitted their electorate to vote on.
One aspect of this agenda many Canadians will be aware of is the UN Compact for Safe, Orderly and Regular Migration, which recommends virtually open borders in developed countries.  This initiative is behind much of the Trudeau government's policy on the Canada-US border, which has seen a major influx of "irregular" (some might say illegal) migration over the past few years.  It is also behind most of Canada's big cities declaring themselves to be "sanctuary cities", which basically means that non-citizens should be able to access public services on the same terms as a Canadian citizen.  In cities like Toronto, which has declared itself a sanctuary city, this has meant increased demands on public housing, welfare, health care, immigration resources and other public services which were not anticipated or budgeted for by the city or provincial governments.
Canada has throughout its history been a country welcoming to immigrants, but the chaos at our border in recent years and the pressure on already-stretched government services has caused even immigration-friendly Canadians to question what is going on.  Recent immigrants to Canada are some of the most upset, as they followed the rules to become a citizen and see no reason others should not do the same.  Canadians are also paying attention to the serious problems caused in many European countries by large scale immigration from less developed countries.  Even German Chancellor Angela Merkel, an early leader in welcoming large numbers of immigrants to Germany, has recently called for stricter immigration rules and faster deportation of ineligible migrants in the face of violence and social disruption.  But those who ask reasonable questions about the impacts of the UN migration compact are quickly labelled as racists and bigots by the UN sympathizers, including many in the Trudeau government. If Canada is truly altering its immigration policy after decades of success in attracting and integrating high numbers of immigrants, at the very least Canadians should be consulted and governments should be prepared to discuss the implications for added costs and pressure on our health care and social services.
Another key element of the UN agenda is UNDRIP – the UN Declaration on the Rights of Indigenous Peoples. The declaration includes such things as the right to "pursue their own visions of economic and social development", among other rights, which has raised many red flags in Canada and elsewhere.  First nations groups in Canada have already played a big role in stopping large infrastructure projects such as pipelines, even when it can be shown that the majority of indigenous peoples affected actually supported these projects.  Some critics have said that adopting UNDRIP means that no large resource projects will ever be approved again as there will always be one or two groups or individuals who oppose them. Even former Canadian Attorney General and indigenous activist Jody Wilson-Raybould, who initially spoke in favour of UNDRIP, backed off its wholesale adoption because of the likely impact on large infrastructure projects and legal uncertainties. British Columbia has recently adopted UNDRIP, the first Canadian province to do so.  All other provinces have to date opted for a more cautious approach, waiting to see how this works out in BC and how it is interpreted by the courts. Given the major uncertainties and potentially huge implications for economic development, land claims and other issues, a more cautious approach would seem to be preferable.
Even a cursory glance at the UN plans raises concerns about its ambitious goals for so many parts of our economy and society.  At a minimum it needs to be more widely discussed and debated.  Part II of this series will look at some other aspects of UN 2030 and its possible serious impacts on Canada.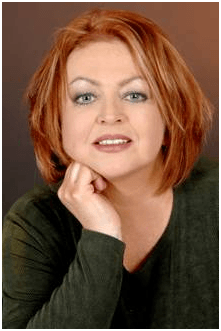 Catherine Swift is currently President and CEO of Working Canadians (www.workingcanadians.ca.  Prior to that, Catherine Swift had been with the Canadian Federation of Independent Business since September 1987, initially as Chief Economist. She became Chair in June 1999 after being named Chief Executive Officer in July 1997 and President in May of 1995.  Her various responsibilities included coordinating policy issues at federal, provincial and municipal levels of government, representing CFIB with politicians, government, business, media and other groups.
Ms. Swift has worked with the federal government in Ottawa holding several positions with the Departments of Consumer and Corporate Affairs, Industry and Communications. Her areas of specialization included corporate and industrial analysis and international trade. Catherine Swift has a MA in Economics.
She has published numerous articles in journals, magazines and other media on such small business issues as free trade, finance, entrepreneurship and women small business owners. Ms. Swift is a Past President of the Empire Club of Canada, a former Director of the C.D. Howe Institute and past President of the International Small Business Congress. She was cited in 2003 and again in 2012 as one of the top 100 most powerful women in Canada by the Women's Executive Network.