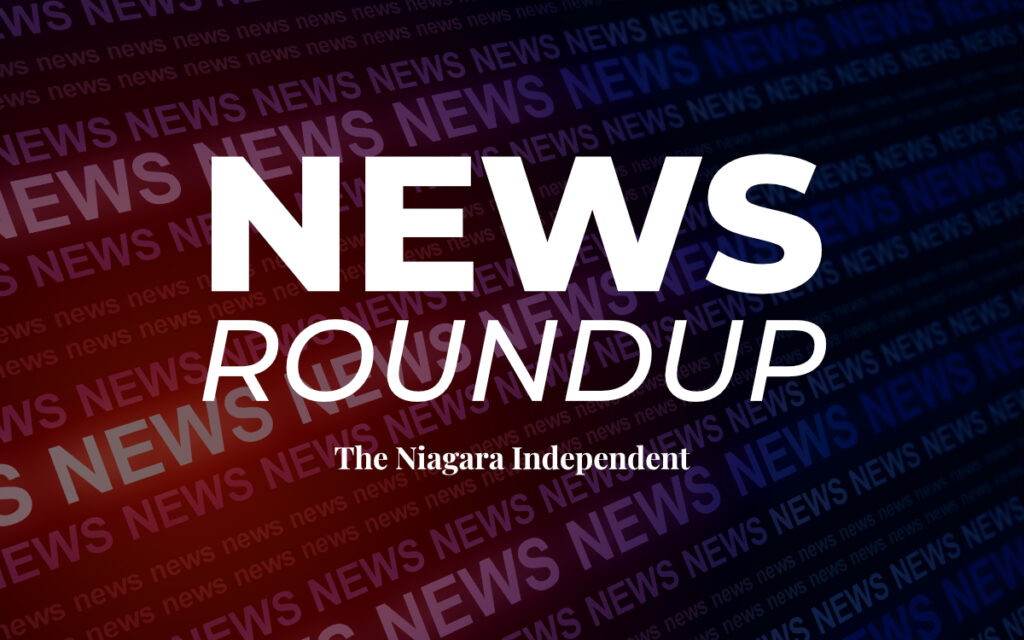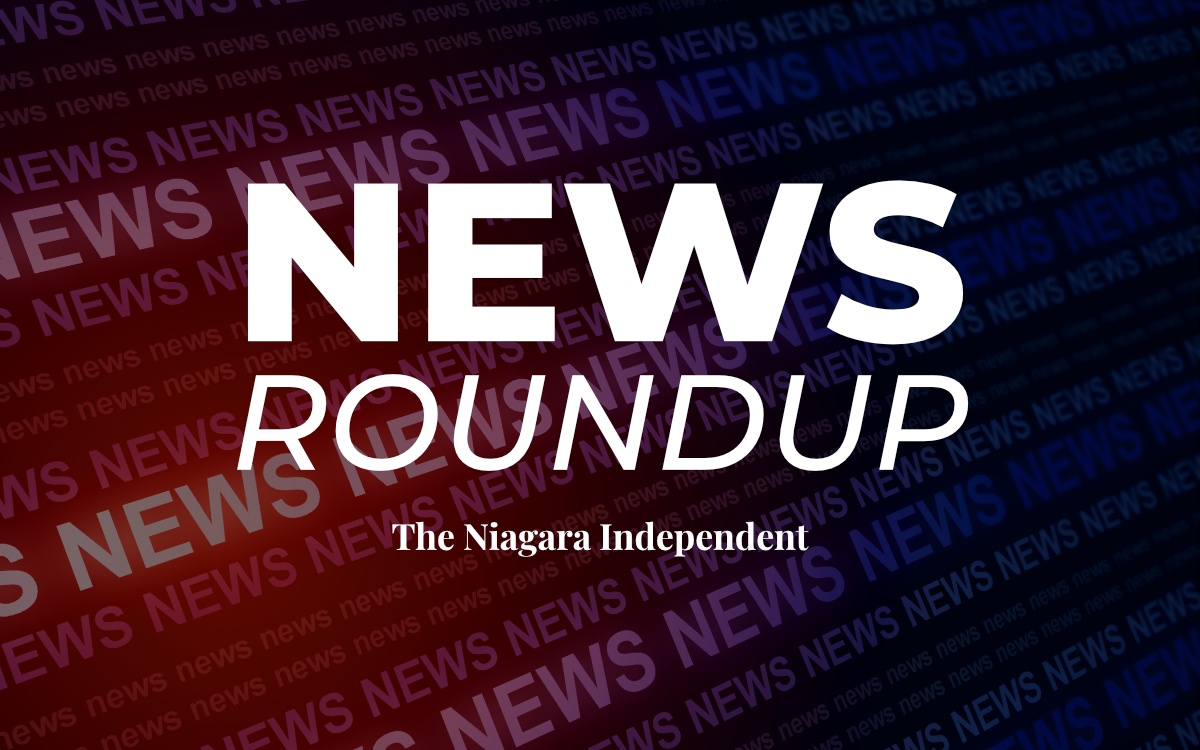 St. Catharines makes adjustments to parking fees
The St. Catharines council has agreed to extend the waiver of parking fees for both on-street parking and parking in municipal lots and garages until at least May 20th. This waiver is in place to encourage residents to support local businesses through both curbside pick-up and in-person essential shopping. The three-hour limit is still enforced as there has been an abuse of privilege by some residents.
The council has also passed a motion with a lengthy list of amendments introducing free beach parking passes for local residents, and paid parking for out-of-town residents at Sunset Beach and Lakeside Park. St. Catharines residents with a parking pass will be exempt from both the hourly fee and the three-hour time limit, while those from out-of-town must pay a fee of $3 per hour, with a maximum of three hours from May until September. The beaches themselves are free to visit, the fee solely applies to parking.
Only one pass is available per household, and a limited number of out-of-town passes will be available. City staff are working on how residents will receive their parking passes, and concerns of restrictive time limits and the negative impact on low-income families are to be addressed.
This parking strategy has been placed as there were issues last year that resulted in the reconsideration of the number of staff required for washroom maintenance, garbage pick-up and bylaw enforcement. A financial analysis will be presented by staff on May 10th, as financial resources remain a concern.
NOTL prepares for major project on Niagara Stone Road: traffic delays expected
The town of Niagara-on-the-Lake has committed to a major water main project on Niagara Stone Road (Hwy 55) that could affect traffic for around 12 weeks starting in late spring. Phase one of the water main replacement project will be done 600 metres south of Line 4 Road to 70 metres south of Line 3 Road. There will be reduced traffic lanes, and the timing could overlap between this project and the Glendale district diverging diamond project. A starting date has not been established.
While there are many concerns regarding the timing of the construction, and the effect it will have on tourism once COVID-19 restrictions ease, it was concluded that there are only restrictions and policies put in place for the Heritage District.
This project is estimated to cost just under $1.9 million, which is around $400,000 less than what was budgeted for in the 2021 capital budget.
Stricter driving penalties imposed in Ontario
On Monday the government introduced legislation that increases penalties for threatening the safety of others on the roads through speeding, stunt driving, and other traffic violations. Stunt driving offences have significantly risen since 2015, and due to emptier roads since the COVID-19 pandemic began, excessive speeding has widely occurred.
Roadside vehicle impoundment will increase from 7 to 14 days, while roadside driver's licence suspensions will be extended from 7 to 30 days. Licence suspensions to those who have prior convictions will be escalated up to a lifetime ban for those with more than 3 infractions. Lastly, those travelling 40km/h or more above speed limits less than 80km/h have a lower threshold for receiving street racing charges.
Public nuisance bylaw introduced in Lincoln to combat cannabis odour complaints
The town of Lincoln council unanimously passed a comprehensive nuisance bylaw on Monday, which will be complaint driven. It allows for the setting of fines and procedures for things such as light trespassing, knocking over installments such as mailboxes, and particularly odour nuisance caused by cannabis grow ops.
This bylaw provides Lincoln bylaw officers with several authorities to address complaints regarding the odour of cannabis coming from grow ops. The procedure entails an odour complaint comes into the Town's bylaw office, it is reviewed, then an officer is assigned to investigate. The officer is required to visit the site on several different occasions to determine the source of the odour, and once identified, the owner is informed and can either install better odour mitigation or serve a noxious odor order. Fines of $500 will be charged for failure to comply if the issue is not resolved in the set time frame. Moving forward, the officer is entitled to check on the property periodically, distributing charges for each instance of non-compliance.
Pelham council looks to solar panels on municipal structures to save funds and help the environment
The Pelham council along with the town's utility sustainability committee (USC) are exploring the feasibility of installing solar panels on municipal structures. While installing solar panels on the Meridian Centre was reviewed years prior, with developments in technology and more funding opportunities provided for projects that benefit the environment, council is hoping for a longer-term arrangement for their plan for becoming net-zero users of energy. Council voted for the production of a report explaining the viability of solar panels on all municipal buildings. Changing street lights in town to Light Emitted Diode (LED bulbs) is another endeavour that is being considered as they are more financially attainable at this time.
Canada Summer Games expected to leave Welland with a $103,600 loss in revenue
Three of Welland's facilities will be hosting several events in the Canada Summer Games 2022, which runs from August 6th to 21st. The Games have committed a legacy fund of $63,650 to the city of Welland, and the city will add $63,650 in order to install a new scoreboard at the baseball stadium. Nonetheless, the Games are expected to incur $56,700 in operational expenses such as staffing, utilities, janitorial services, as well as outside contract expenses associated with equipment and facility management.
The Youngs Sportsplex will be used for 21 days, with an estimated revenue loss of $69,300, the Welland International Flatwater Centre will be used for 20 days, with an estimated revenue loss of $30,500, and the Quaker Road Baseball Stadium will be used for 7 days, with an estimated revenue loss of $3,800.
Pfizer vaccines to be administered at select Ontario pharmacies as part of pilot
Last week the Ford government increased the number of pharmacies that can administer COVID-19 vaccinations and expanded the eligibility list for Ontarians 40 and up to receive AstraZeneca in pharmacies. This week, the government announced a delay in two shipments of AstraZeneca, totalling about 600,000 doses. This delay is expected until the end of May, and will greatly affect vaccination administration at more than 1,400 pharmacies. In order to avoid administration interruptions, as supplies are expected to run out by mid to late week next week, a pilot project of administering the Pfizer vaccine is expected to launch this week with a limited number of pharmacies which remain unknown. The administration of Pfizer in pharmacies comes with challenges due to the requirements for ultra-cold storage, however other provinces, as well as the U.S. have overcome these obstacles. The objective is to administer as many vaccines as possible, without any interruptions due to the lack of supply.
Canada is expecting to receive about 1.9 million doses of COVID-19 vaccines this week, including our first shipment of Johnson & Johnson vaccinations.
Prime Minister Trudeau leaves sick leave up to Ontario employers
Prime Minister Justin Trudeau made it clear that sick leave should be delivered directly through employers, and that the province should work through provincially regulated businesses to implement a sick-leave program. This is what federally regulated businesses have in place, and Trudeau stated that when the Ontario government follows suit, the federal government will provide further assistance.
Ontario offered to double the Canada recovery sickness benefit to $1,000 a week for each resident in the province rather than creating its own initiative for paid sick leave or making businesses provide paid sick days to employees. This was seen as the most effective and efficient solution, with an attempt to avoid further burden on Ontario business, however the federal government rejected the offer.
Yesterday, April 28th, the Ford government announced it will give all workers three paid sick days in order to assist employees with taking time off to self-isolate during the COVID-19 pandemic. The program will be administered through the Workplace Insurance and Safety Board, and will reimburse employers up to $200/day for what they pay out through this program. It will be created through a new bill which still must be passed by the legislature and be retroactive to April 19th, ending September 25th.
COVID-19 Weekly Update
COVID-19 cases have gradually been decreasing over the past week, which is very promising. On April 28th there were 146 new cases, 2853 active cases, 31 new resolved cases, and one new death in Niagara.
There have now been 2,516 total variant cases, 2,489 variants detected on screening, and 27 confirmed UK variant cases.
St. Catharines continues to have the greatest number of active cases with 768, with Niagara Falls and Welland following with 536 and 523. On the low end are Niagara-on-the-Lake, West Lincoln, and Wainfleet with 67, 61, and 28 cases.
95.9% of cases are isolated at home, 3.5% of cases are hospitalized, and 0.6% have been admitted into intensive care.
As of April 28th, there has been a total of 171,492 doses of COVID-19 vaccines administered to Niagara residents, with 3,852 new doses administered. 33.3% of Niagara residents have received their first dose of the COVID-19 vaccine, while 2.5% have a complete series of the vaccination. 100% of long-term care homes and high-risk retirement homes have received both doses of the vaccination, while 100% of retirement homes have received their first dose and 95.2% of those individuals have received their second dose as well. 86.2% of individuals in high risk congregated/communal living facilities have received their first dose, while only 37.9% have received their second dose as well.