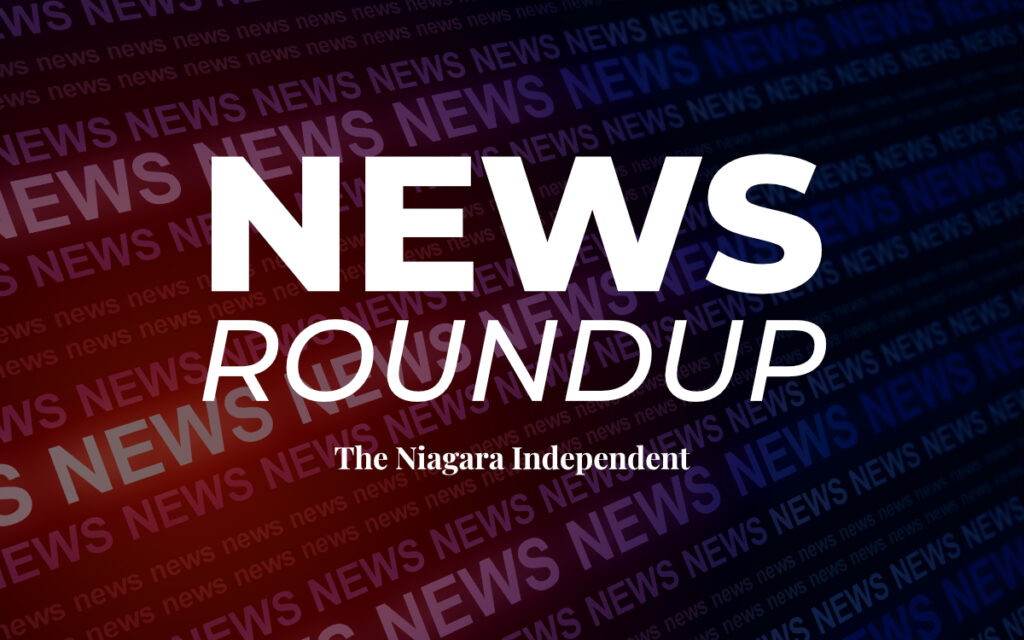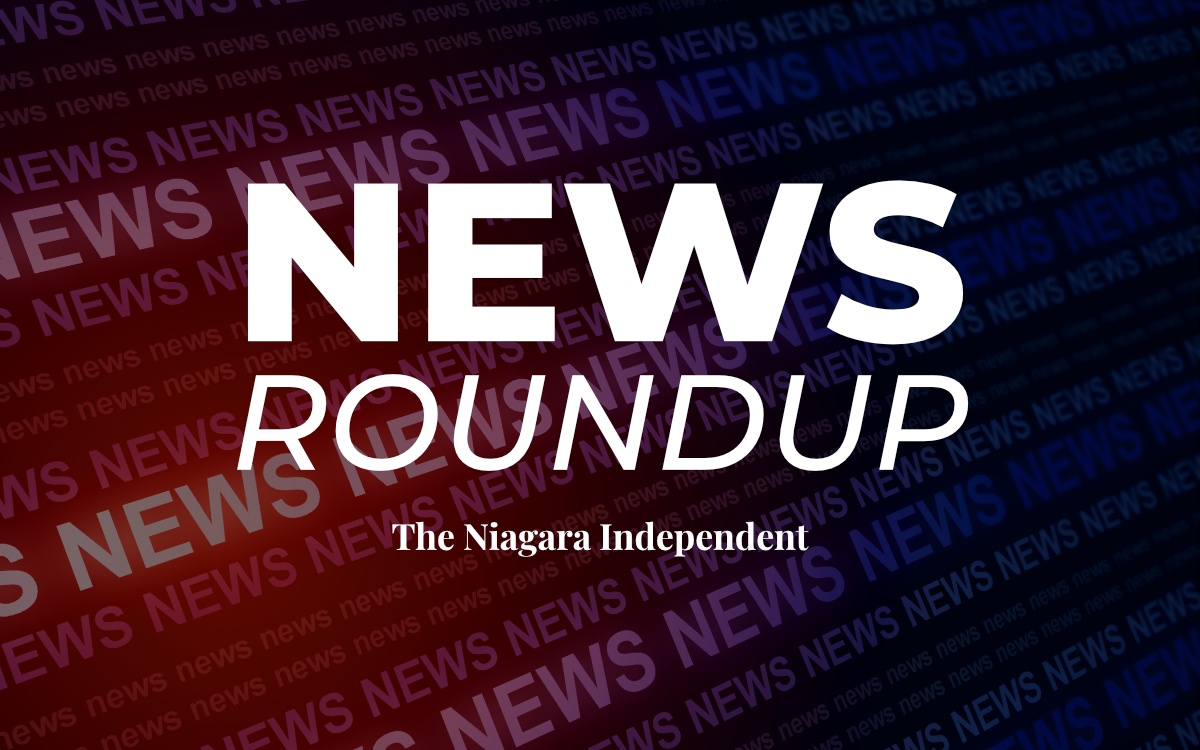 Dr.Hirji on hot seat over additional order imposed to restaurants and bars
In a special meeting lasting more than four hours regional councillor after regional councillor queued up to ask Niagara's acting medical officer of health Dr. Mustafa Hirji about his decision to layer on more restrictions to Niagara's food and drink establishments. The pot boiled over late last week when the orders were announced much to the surprise of councillors. Earlier this week municipal councils like Grimsby and Niagara Falls formerly requested the order be withdrawn. However, under the law Regional Council can't order a medical officer of health what to do.
One of the main concerns brought up by several councillors at last night's meeting was the poor communication between Niagara's public health department and council. Dr. Hirji admitted communication could improve and that he appreciates how challenging the additional restrictions on restaurants are to their owners and staff. In the end a five-point motion was put forward by St. Catharines Mayor Walter Sendzik and seconded by Niagara Falls Mayor Jim Diodati. The motion asked for: public health to remove the requirement that members of the same household only be allowed at the same table in restaurants; the local public health directive be reviewed every two weeks; a plan for stricter enforcement; greater targeting of communications efforts to the demographic causing most of the spread of COVID-19 in Niagara; and the names of the individuals breaking the bylaws be made public. The motion passed unanimously.
Windstorm results in damage throughout Niagara Parks
Strong winds on Nov. 15 resulted in significant damage to Niagara Parks property, including flooding along the south portions of the Niagara Parkway. Niagara Parks staff were busy clearing debris, and ensuring all affected areas were safe before re-opening the south parkway and trail for vehicles and pedestrians. There were no reported injuries to staff or visitors resulting from the storm.
Strong winds throughout the day and into the evening also resulted in substantial damage to Niagara Parks property on the south Niagara Parkway. Specifically, wind gusts caused damage to the breakwall in Fort Erie, resulting in flooding to the surrounding area as well as fallen trees and debris blocking stretches of the Niagara Parkway. Damage to portions of the Niagara River Recreation Trail (south Parkway) and damage to several Winter Festival of Lights displays in Queen Victoria Park and light standards displaced by high winds also occurred.
Rodman Hall sold; Art collection secured
Brock University and Rodman Hall Art Centre (RHAC) Inc., a community not-for-profit citizens group, have finalized plans to ensure the art collection within Rodman Hall will remain a community asset with a sustainable future. The initiative will see the art collection return to community ownership under the stewardship of the RHAC Inc. The Rodman Hall property itself has been acquired by a new community-based owner.
In a parallel arrangement, the Rodman Hall property in west St. Catharines is being purchased by a local group headed by Nino Donatelli, who has an established reputation for heritage building restoration and conversion and property redevelopment. Previous projects include the commercial core in Old Port Dalhousie, and the former Domtar/CN rail lands in Merritton that include the Keg Restaurant and the Stone Mill Inn Plaza.
NRT OnDemand public transit system expanding to Niagara-on-the-Lake
Riders in Niagara-on-the-Lake will be able to book a shared ride for local trips to/from the designated area within their municipality. The route will facilitate trips along Regional Rd. 55 (Niagara Stone Rd.) while including the areas of Old Town, Virgil and Glendale. Hours of operation are 7:00 a.m. and 7:00 p.m., Monday to Saturday.
The adult fare for trips within the municipality is $3.00. However, riders will be able to connect to Niagara Region Transit conventional service at the transit hub located at the Outlet Collection at Niagara for a $6.00 fare, which includes both the local fare and the transfer. Due to COVID-19, riders are required to wear masks, and will be separated from drivers with a partition, in line with Niagara Region Public Health guidelines. Vehicles are cleaned thoroughly and frequently.
Hospice Niagara's Catch the Ace jackpot exceeds $80,000
With the jackpot now over $80,000 and the illusive Ace of Spades still hiding, Hospice Niagara's Catch the Ace has the makings for some serious entertainment and excitement. Funds raised go towards helping people across Niagara who have been diagnosed with a terminal illness and their families.
Hospice Niagara receives 50 per cent of all ticket sales. The draw is held every Thursday at 6 p.m. Tickets can be purchased up to 15 minutes before the draw. Ticket bundles are: 3 tickets for $10; 10 tickets for $20; 50 tickets for $50; and 200 tickets for $100. Visit catchtheaceniagara.ca.
PPE grants available to small businesses
The Ontario government is helping main street businesses stay open and stay safe by offering a grant of up to $1,000 for the costs of personal protective equipment (PPE). Prabmeet Sarkaria, Associate Minister of Small Business and Red Tape Reduction, joined Premier Doug Ford, earlier this week, to announce that applications for the $60-million Main Street Relief Grant are now available.
Small businesses with two to nine employees in the retail, accommodations and food services, repair and maintenance, and personal and laundry services sectors can apply for this one-time grant. It will reimburse them for up to $1,000 of PPE purchases – including masks, gloves, and plexiglass installation – to help keep employees, customers, and communities safe from COVID-19. This grant adds to the $2,500 many Ontario small businesses have received through the Digital Main Street program to help them get online.
For more information and to find out if your business qualifies, visit ontario.ca/smallbusiness.
Experts say extending winter break for students could lower COVID-19 cases
According to a report by the Globe and Mail, the Council of Ontario Directors of Education is asking the Ontario government to consider extending the winter break. However, a spokesperson for Ontario's Education Minister Stephen Lecce said that at this time there are currently no plans to adjust the school-year calendar.
Some scientists say that with an expected increase of family gatherings over the Christmas break, coupled with travel throughout the province, classes should be made virtual-only in the two weeks following the already scheduled break.
Modernized funding model will lead to the construction of close to 11,000 spaces sooner
The Ontario government is investing an additional $761 million to build and renovate 74 long-term care homes across the province, creating close to 11,000 safe, modern spaces sooner for residents to call home. The additional funding is part of the province's new funding model that helps break down historic barriers and accelerates the construction of urgently needed long-term care projects, providing seniors with the high-quality care they deserve.
The modernized funding model is helping the government deliver on its commitment to create 30,000 beds over 10 years. The new model moves away from a one-size-fits-all approach, and instead, provides tailored incentives to address the needs of developers in different markets: rural, mid-size, urban, and large urban. It also introduces an up-front development grant to address high cost barriers to construction.
Kraft Heinz plans return to Canada
Heinz is coming back to Canada to make ketchup after leaving the country six years ago to a firestorm of bad PR. The company announced this past Tuesday that most of its ketchup sold in Canada will be produced at its Montreal facility beginning next summer. The company will be investing US$17.6-million – partly funded by a $2-million forgivable loan under the Quebec government's ESSOR program – to build two new production lines.