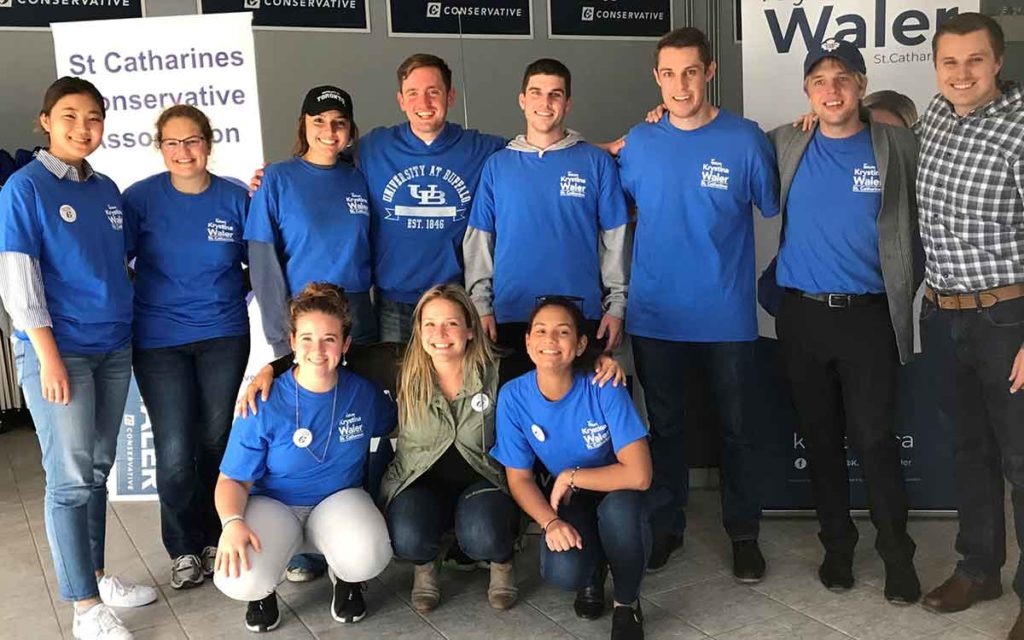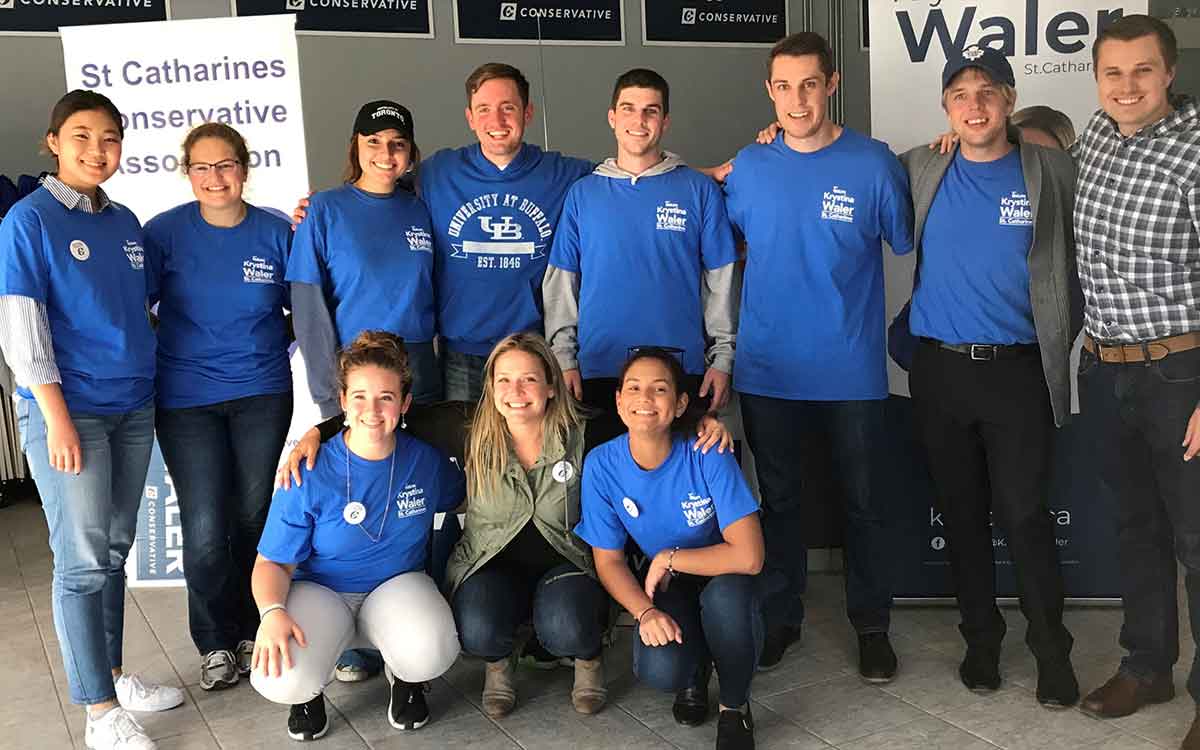 Conservative candidate Krystina Waler with some of her supporters including young women who are hoping St. Catharines elects its first female MP. Supplied photo.
She's knocked on more than 40,000 doors trying to convince the residents of St. Catharines riding that she should be their next federal member of parliament. If that happens, Conservative candidate Krystina Waler would become the riding's first federally elected female since the riding was formed in 1966.
"It's something I don't take for granted," said Waler when asked about the potential of a groundbreaking victory on election night. She's in a tight race with Liberal incumbent Chris Bittle.
Waler said she gets strength from her two late grandmothers who were both immigrants, one from Ireland and the other from the Ukraine. "They came to Canada with no money, just a suitcase in hand. It's really incredible," she said. "I wish they were here to see this but I know they are with me." Waler said her grandmothers were very hard working independent women and that's who she likes to model herself after.
In this election there are 595 female candidates seeking office across the country for the various parties. That makes up 42 per cent of the total number of candidates (1,430) which is up from 33 per cent in the 2015 election that saw 88 women elected to federal office. The NDP has the most female candidates running this year.
Andrea Kaiser running for the Liberals in Niagara Falls and April Jeffs for the Conservatives are the other female candidates in Niagara. Liberal Judy Lamarsh served as MP in the Niagara Falls riding from 1962 to 1968. St. Catharines has had other female candidates run unsuccessfully including Laura Sabia for the Conservatives in 1968, Barbara Buchanan for the Liberals in 1988 and most recently Susan Erskine-Fournier for the NDP in 2015.
"We do have strong female politicians in Niagara," said Waler. "We always have and so people are somewhat surprised when they find out St. Catharines has never had a female representative at the federal level."
Waler said if successful she has no problem working across party lines to do what's best for St. Catharines and Niagara. In fact, she tipped her cap to St. Catharines NDP MPP Jenny Stevens. "I have a great deal of respect for Jenny. She works hard for her community and I appreciate that."
When asked about who she's looked up to as a mentor, Waler points to strong female political figures like Caroline Mulroney and Rona Ambrose but more closer to home, Sandie Bellows and long-time politician and community leader Eleanor Lancaster who at 91 years old is one of the more active volunteers on Waler's campaign. "I think Eleanor was going to step away but when I got the nomination she decided to stay and I am so grateful." Lancaster visits seniors homes with Waler and the younger Conservative is in awe of how Lancaster works the room with energy and class. "I just learn from her."
There are also a growing number of young women joining Waler's team. "It's great seeing young women get involved in politics and have a passion for what they believe in."
Waler said she's only had a couple of negative issues on the campaign trail that are a result of her being a woman. "One gentleman came to the door when we were canvassing and said that it's women like me who are taking all the jobs away from his son." Another issue arose when a member of the St. Catharines Liberal campaign posted a photo of Waler's home on Twitter. As a young single woman who lives alone, Waler and her team took issue with that. "I felt like that was a breach of security and a little scary."
For the most part though Waler said the response at the doors has been supportive. "The most common theme I'm hearing at the door is that life is expensive. People are feeling overtaxed at every part of their life."
With two weeks to go until election day the St. Catharines riding will be closely watched by locals and national campaign headquarters of both the Liberals and Conservatives. If Waler manages to win on Oct. 21 she could make history. "It would mean the world to me to serve the people of St. Catharines and be their voice in Ottawa."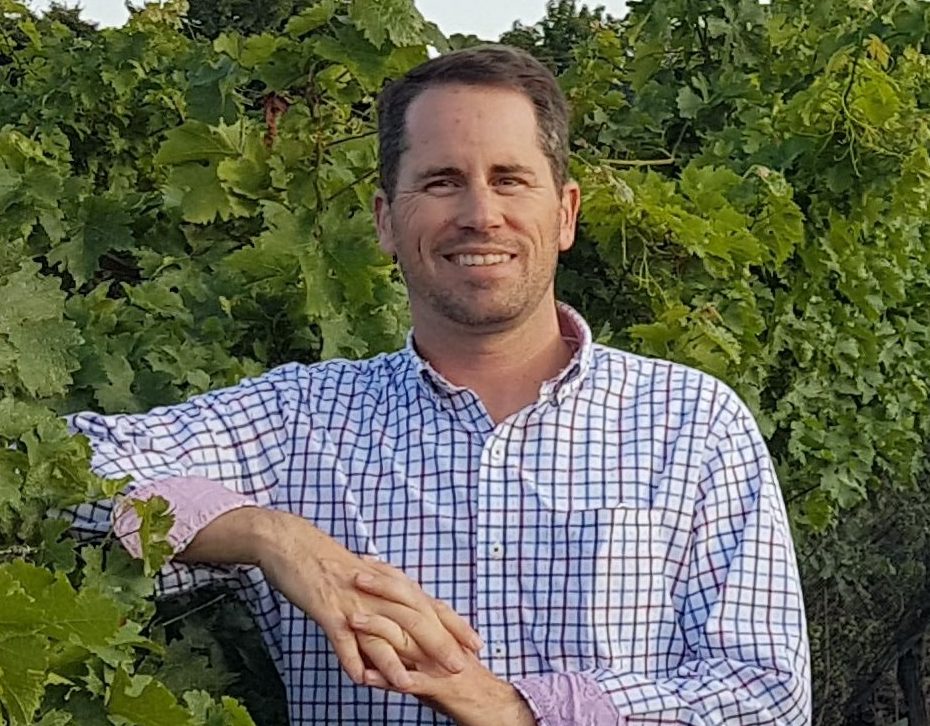 Kevin has spent over two decades as a public relations professional in a variety of sectors including professional sports, the arts, industry and healthcare.  After tiring of the daily commute to Toronto he returned to Niagara and launched The Niagara Independent, an online news source published twice weekly.
He is a graduate of Brock University, Niagara College and the Richard Ivey School of Business. He was named one of Niagara's 40 Under Forty in 2005.
Kevin is most proud of his twin daughters. He is also a triathlete and four-time Ironman finisher.