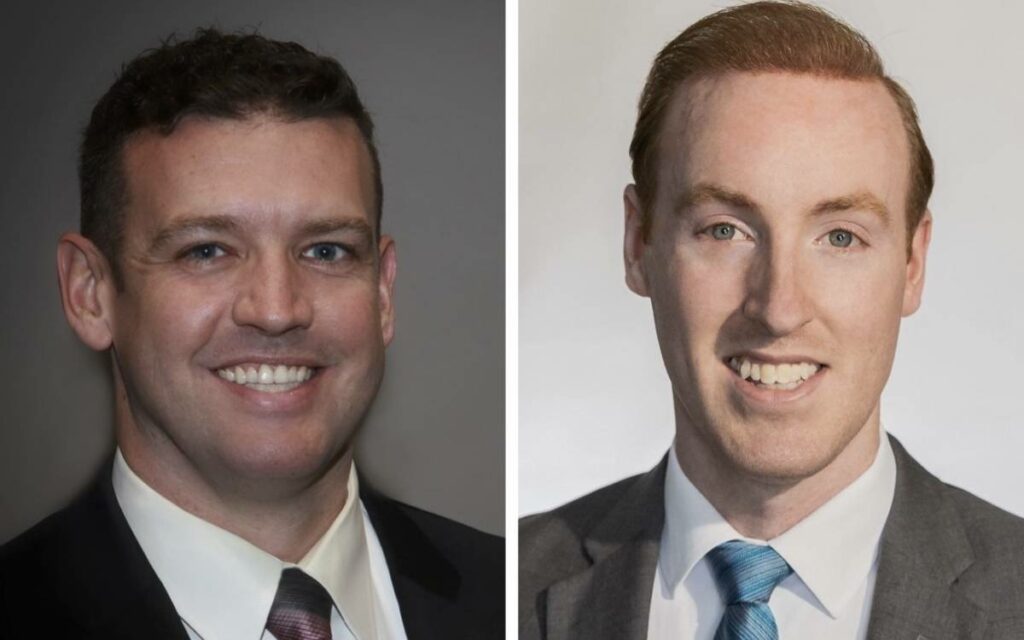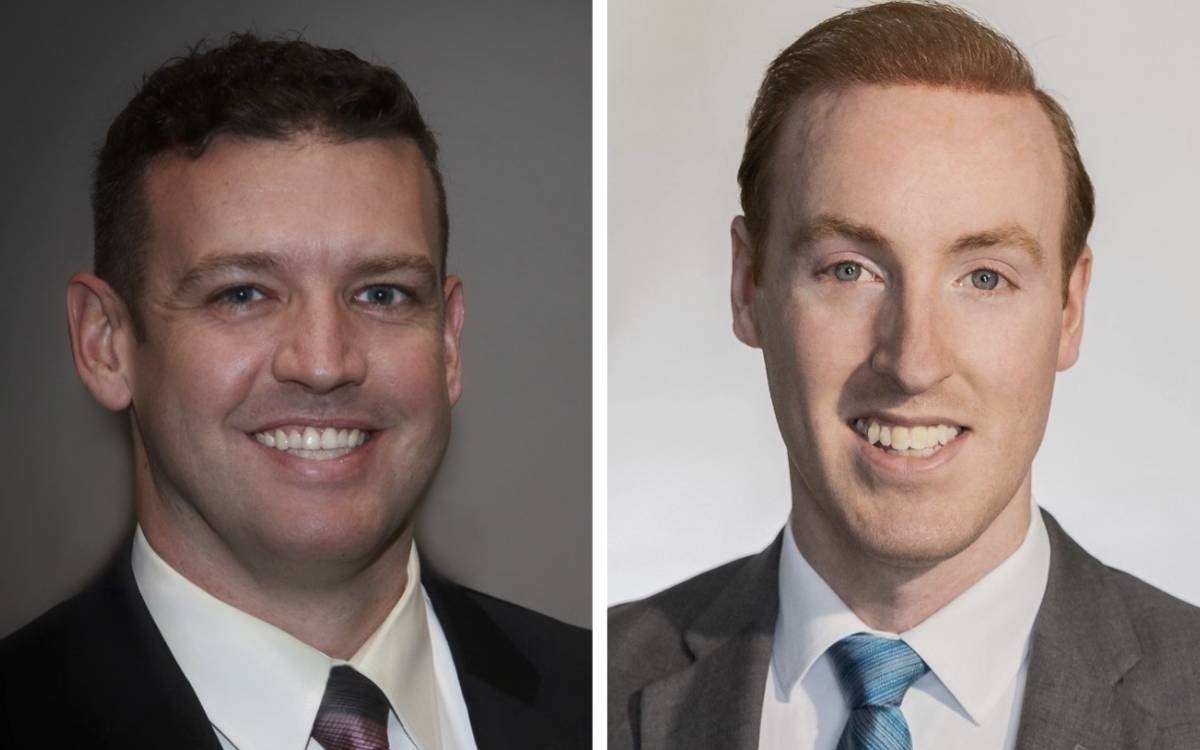 The decision from the City of St. Catharines to recommend Mat Siscoe (left) over "next place finisher" Mike Britton (right) to fill a government vacancy has come under immense scrutiny in recent weeks, leading to a petition, community pushback, a legal challenge, and now formal conflict of interest complaints. 
As reported by The Niagara Independent last week, Regional Chair Jim Bradley called a special council meeting for Thursday, Jan. 6, 2022 to address the issue of filling a vacancy on Region Council. A seat became vacant following the passing of St. Catharines representative Sandie Bellows in October 2021.
Typically, when a vacant seat comes up at Regional Council, the local municipality where the vacancy occurs is asked to provide the Region with a recommendation on who to appoint. Because the vacancy occurred in St. Catharines, the task of providing the recommendation became the responsibility of Mayor Walter Sendzik and his city council.
Long story short, the mayor and six members of city council decided to ignore existing policy, staff's recommendation, and legal advice to recommend Ward 4 councillor Mat Siscoe over "next place finisher" Mike Britton. 
In the process, Siscoe (and perhaps other members of council) allegedly broke conflict of interest rules.
In fact, over the weekend The Niagara Independent learned that a set of formal conflict of interest complaints have now been filed against Siscoe and others at the City of St. Catharines.
Consequences related to a conflict of interest of a mayor or councillor can be severe.
According to provincial legislation, if an elector, an Integrity Commissioner, or any other person acting in the public interest is of the opinion a conflict of interest occurred, then they may apply to the courts for a judicial decision on the matter.
Subsequently, if a judge determines that a conflict of interest has indeed occurred, they have the following options: 
reprimand the elected official; 

suspend the remuneration paid to the elected official for a period of up to 90 days; 

declare the elected official's seat vacant; 

disqualify the elected official from being a member of Council during a period of not more than seven years after the date of the order; and/or 

if the contravention has resulted in personal financial gain, require the elected official to make restitution to the party suffering the loss, or, if the party's identity is not readily ascertainable, to the municipality or local board, as the case may be.
The controversy and vote at Regional Council this Thursday will make for interesting viewing.
Participating in the vote will be St. Catharines regional councillors Kelly Edgar, Laura Ip and Tim Rigby. All three councillors have benefitted from being the "next place finisher" when a vacancy occurred on a local municipal council in the past.
Kelly Edgar has never won a municipal election. He has served eight years on Regional Council for being the "next place finisher". Edgar came to office only when Alan Caslin and Jim Bradley were elevated to regional chair in 2014 and 2018, respectively.     
Ip finished third in Ward 3 in the 2010 St. Catharines municipal election. She was appointed to city council following the resignation of Greg Washuta in 2013. 
In a petition to appoint Mike Britton, Elizabeth Palmucci wrote, "Why deviate from policy? Laura Ip came to her seat this way. If she votes against Mike Britton their collusion and cronyism is showing!"
Finally, Tim Rigby benefitted from the well-established and (almost) universally implemented "next place finisher" policy when Peter Partington vacated his seat to become regional chair in 2006. 
It's important to remember, despite St. Catharines city council recommending Siscoe over Britton, members of Niagara Regional Council are under no obligation to accept the nomination.