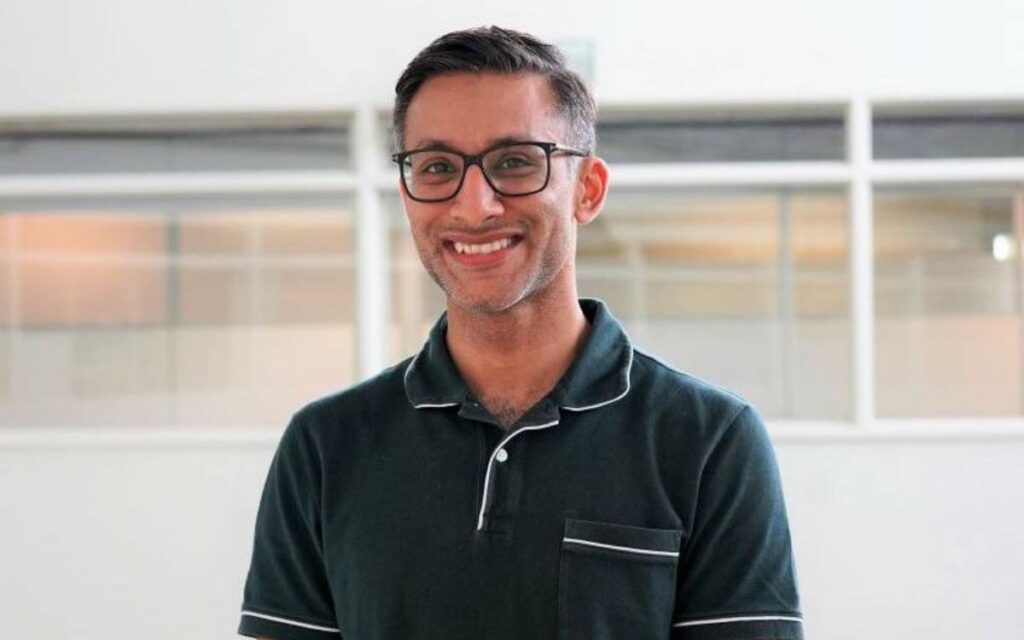 Region selects current associate medical officer of health Dr. Azim Kasmani (pictured) to lead Niagara's public health efforts moving forward. Photo credit: Niagara Region
After an epic year and a half-long recruitment process, Niagara Region has finally landed a permanent medical officer of health and commissioner of Public Health and Emergency Services.
And while the successful appointee was found close to home, it is not Dr. Mustafa Hirji, who served as the Region's interim medical officer of health for over five years and whom many speculated would be given the permanent role. 
Starting May 28, Niagara's new head of public health will be Dr. Azim Kasmani. 
Kasmani joined the Region as associate medical officer of health under Hirji in August 2021, following a residency in public health and preventive medicine at Queen's University.
"Throughout the recruitment process it became clear that Dr. Kasmani has the vision and skills to lead Public Health as we move out of the pandemic and look to the future opportunities and challenges," Region CAO Ron Tripp said in a statement Thursday. 
"Coupled with his strong passion for tackling the social determinants of health in our community, I am confident our community will be in good hands with him in this position."
Kasmani graduated from McMaster University medical school in 2014, where he currently serves as assistant professor. He later obtained a master's in public health and health promotion from Brunel University in London, England. 
Before coming to Niagara, Kasmani gained experience working in public health at several agencies around Ontario, including the public health departments at York Region, Durham Region, Kingston, Frontenac, Lennox and Addington, as well as Hastings Prince Edward.
"I'm excited to serve the public as Medical Officer of Health, and would like to thank Regional Council for their confidence and support as I take on this role," Kasmani said Thursday. 
"I look forward to continuing to work with all our talented staff, members of council, and our valued community partners as we advance the important work Public Health and Emergency Services does in our region. I would also like to thank Dr. Hirji for the support he's given me since I arrived at Niagara; his experience, guidance and mentorship are things I strongly value and appreciate."
With Kasmani's appointment, Hirji is now demoted back down to associate medical officer of health, where he started in July 2015 before taking over as acting medical officer of health upon Dr. Valerie Jaeger's retirement in January 2018. 
As Niagara's top doc, Hirji was the subject of a considerable amount of controversy throughout the pandemic for going above and beyond provincial mitigation efforts and recommendations, limiting business operations beyond the norm, and speaking on major topics well outside of his "jurisdiction". 
Hirji also raised eyebrows for his decision to long delay getting his second COVID vaccination shot, despite imploring residents to go as soon as they could for a second dose, as well as spreading misinformation on social media, despite warning ad nauseum against the risks of doing so. 
Along with the appointment of Kasmani as new permanent medical officer of health at the end of May, the Region will also reportedly expand and clarify Public Health's chief of staff position "to allow the new Medical Officer of Health to focus on the department's strategic work." 
According to the Region, "this aligns with the more nimble and agile approach Niagara Region is taking in tackling the pressing issues facing Niagara, as signaled by the changes announced at the Regional Chair's recent State of the Region address."